Siliguri gets centre offering modern agri machines on hire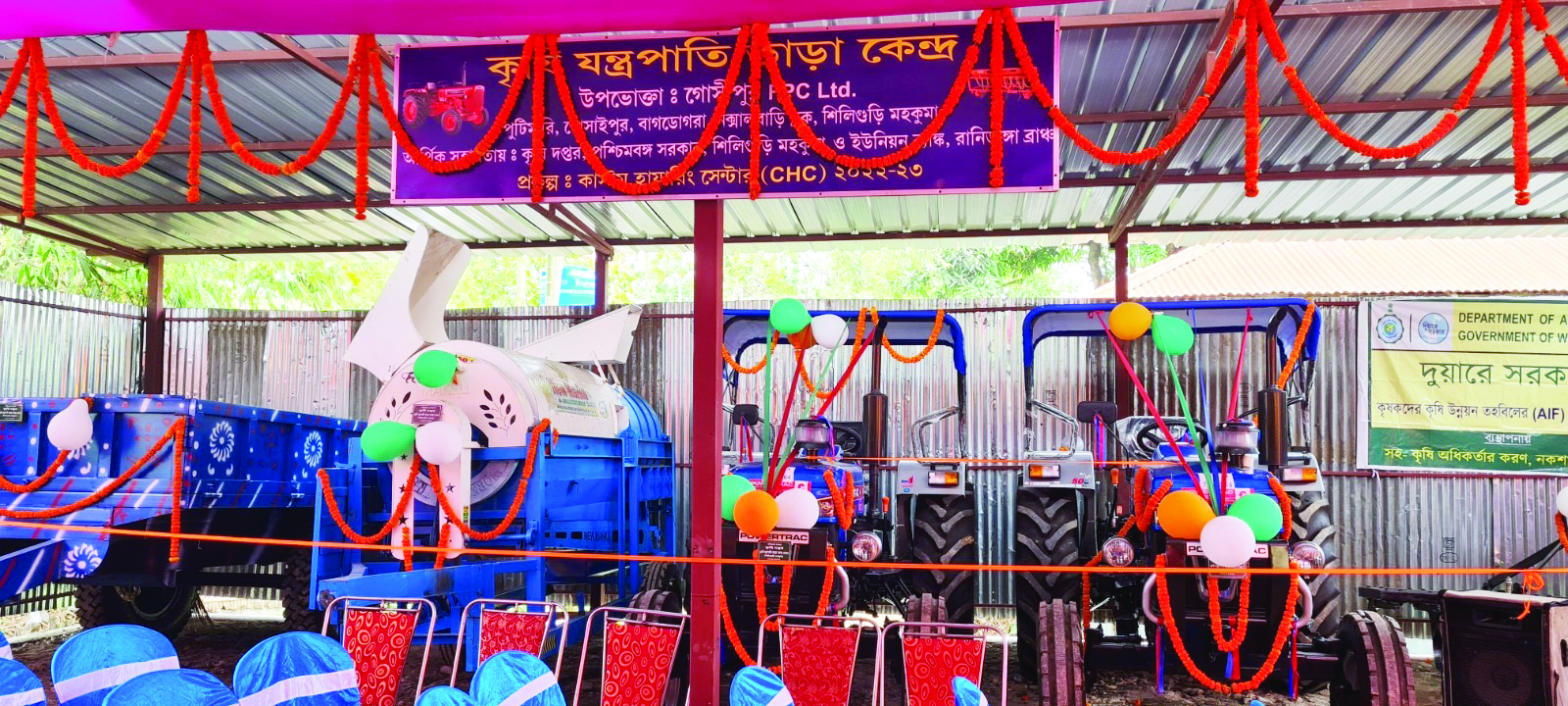 With the aim of helping the farmers, the agriculture department of the state government has introduced Custom Hiring Centres (CHC). Modern machines and equipment which are used for cultivation are available in the centre on hire.
This is a team-based process where a team associated with the occupation of farming buys the machines and other farmers can hire any machine from there at a nominal rent. The government is providing subsidies to set up and run these centres.
The highest number of such centers has come up in Siliguri in North Bengal, thus scripting a success story. With these centers, many people, especially the young generation, are getting employment. Meanwhile, farmers are getting modern equipment at a low price thereby helping them increase their yield.
"This centre is like a hub. About 12 young people are being selected as Principal members of each group. They run the centres. We had started the project in 2016 with only one centre. The project was a runaway success. Now, we have 32 such centres in Siliguri, including Mahakuma Parishad areas. More than 400 farmers are getting benefitted from each centre," said Partha Roy, the Assistant Director of Agriculture department, Siliguri.
Farmers Producers Company (FPC), Farmers Producers Organisation (FPO), Farmer Interest Group (FIG) and Farmers club, run the centers.
The agriculture department provides the group with a 40 per cent subsidy to purchase the machines and set up the centre. Also, the department makes arrangements to get bank loans at only 6 per cent rate of interest.
Recently, a centre was inaugurated at Gossaipur by the Gossaipur Farmers Producers company Limited.
About 475 farmers are in this group. The farmers are getting tractors, harvesting machines, threshing machines and many more equipment from the centre.
The government has fixed a rate chart as hire charges for these modern machines.