Sanitary napkin programme set to empower women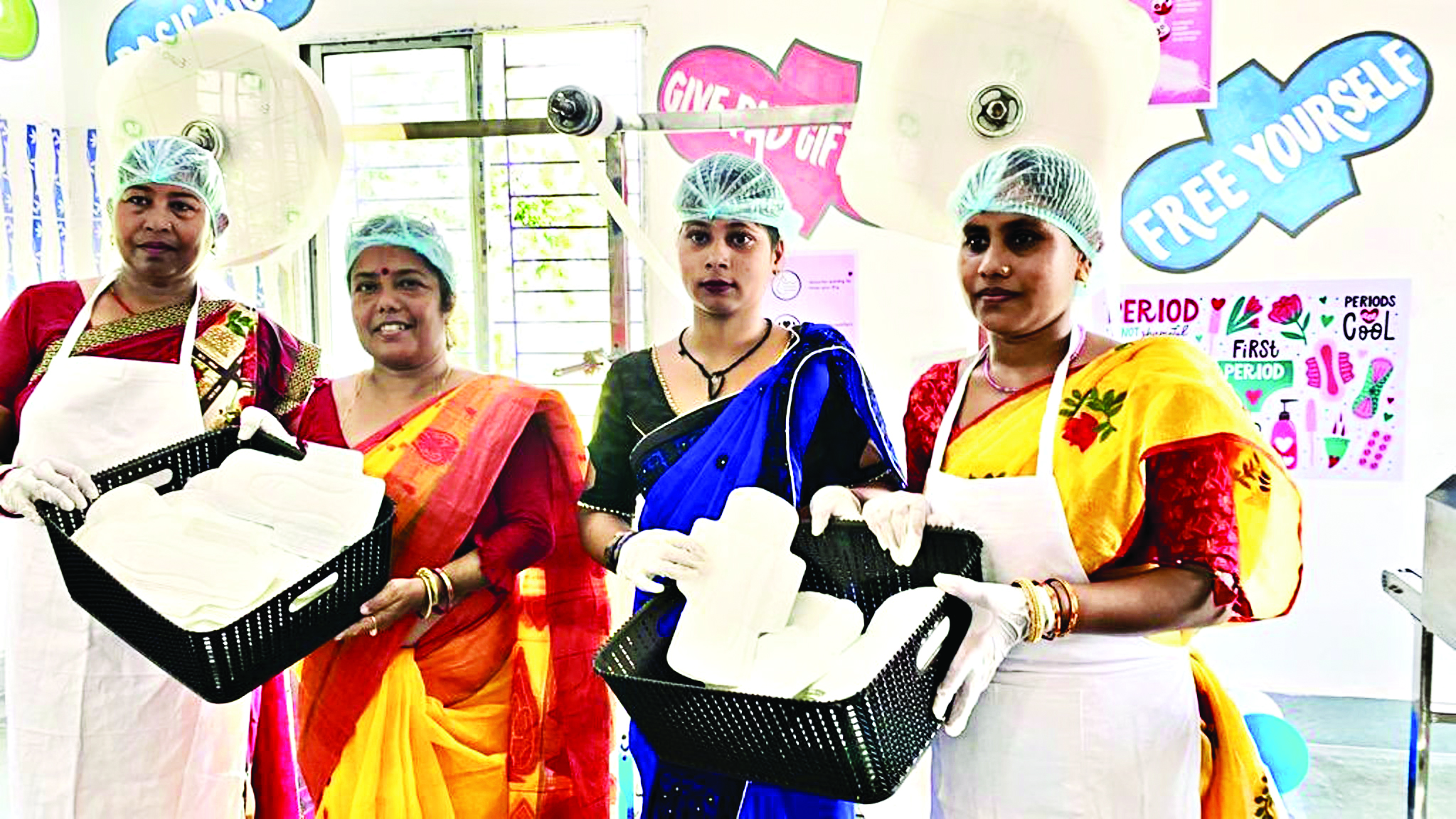 Alipurduar: A new programme called "Swabhiman Dooars" has been initiated in the Alipurduar district with women Self-Help-Groups (SHG).

This project was launched by the Alipurduar district administration to create an ecosystem for menstrual health and hygiene as well as to provide opportunities for self-employment through the establishment of a rural entrepreneur hub.
In this innovative programme, women will primarily manufacture sanitary napkins and make them available at affordable prices within the district, ensuring their quality through laboratory testing.
According to the district administration, a state-of-the-art plant has been constructed at a cost of approximately Rs 60 lakh in the Birpara-I Gram Panchayat of the Madarihat Birpara block in Alipurduar district.
The plant became operational on Monday. Initially, it is expected that the sanitary napkins produced by women Self-Help-Groups will be priced significantly lower than those available in the market. Additionally, there is an outlet named "Dooars Sathi" where women can purchase the napkins at reduced prices.
These napkins will also be distributed in various schools and tea gardens across the district, with marketing support provided free-of-charge. It has been reported that advance orders have already been received.
SHG clusters like Mahasangha and Sangha will act as wholesalers, while SHG women at village level will serve as retailers. These SHG women will be the primary point of sale for local residents.
Surendra Kumar Meena, District Magistrate of Alipurduar, stated: "Empowering women, the district administration has established a sanitary napkin production unit in Birpara. Two napkin production machines have been installed there with a minimum daily production capacity of 14,000 sanitary napkins. An industrial cooperative society has been formed, consisting of rural Self-Help Group women, to operate this sanitary napkin production facility. These units will focus solely on production and packaging. SHG women will also raise awareness of the importance of menstrual health and hygiene."