'Rainfall in city, South Bengal districts in next 24 hours'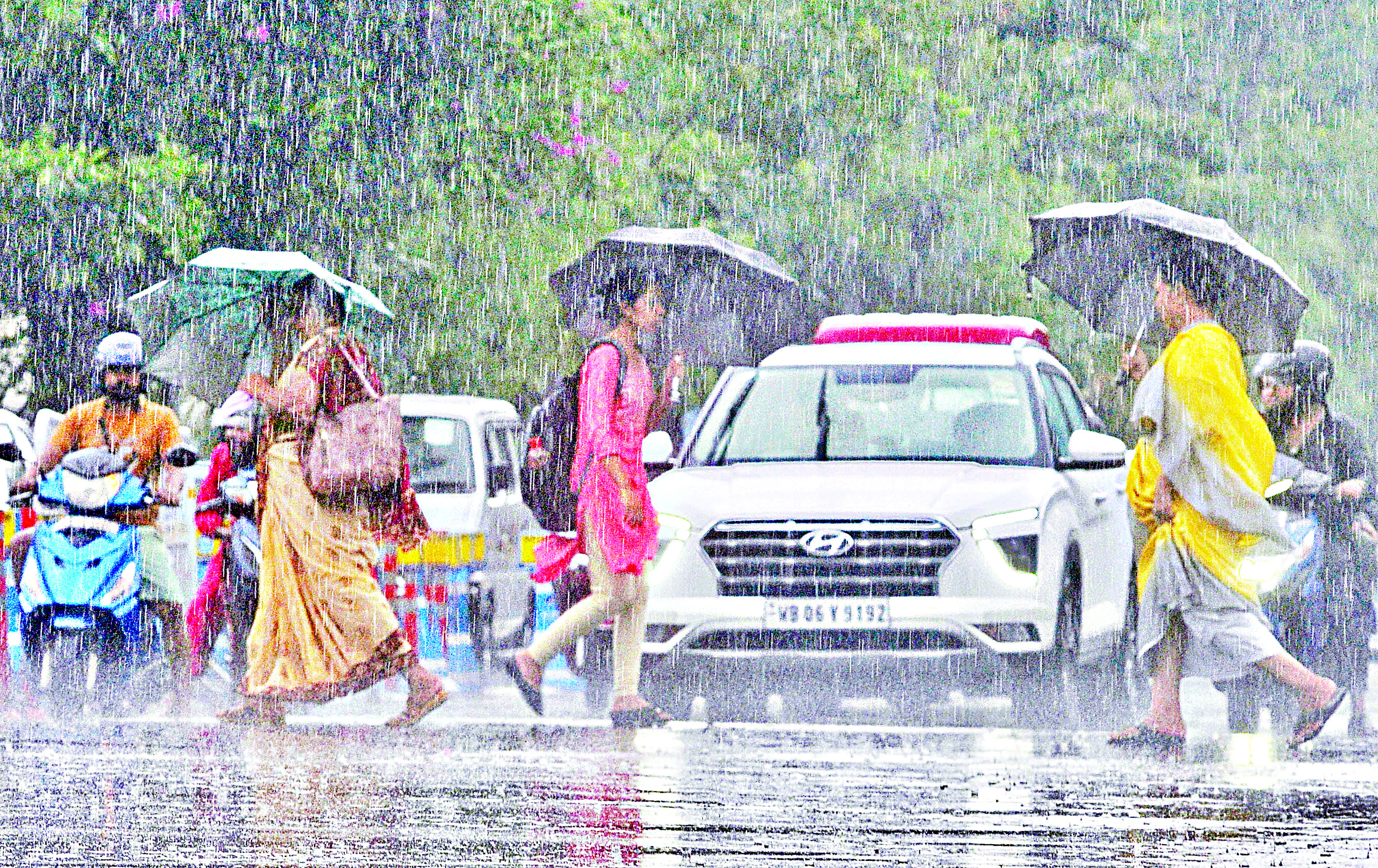 Kolkata: The Regional Meteorological Centre in Alipore predicted light to moderate rainfall in the city and some other South Bengal districts in the next 24 hours due to the impact of a cyclonic circulation situated over the Bay of Bengal. The coastal districts may receive moderate to heavy rainfall.

The MeT office said that the intensity of rainfall will increase in North Bengal after Thursday. The situation will however improve in South Bengal after Wednesday. The sky remained mostly cloudy in Kolkata and various other South Bengal districts on Monday with some places receiving few spells of light to moderate rainfall.
The MeT office earlier said that people in South Bengal may witness rainfall on the day of Vishwakarma Puja and as per prediction, several parts of South Bengal received rainfall on Monday. The state also received rainfall in the last few days due to a low pressure situated over the Bay of Bengal that later entered into the mainland. It was situated over the coastal region of north Odisha in the latter part of the last week. It moved towards Chhattisgarh and Madhya Pradesh resulting in rainfall there.
As the MeT office had predicted, North Bengal districts like Darjeeling, Kalimpong, Jalpaiguri, Alipuduar, Cooch Behar received scattered rainfall in the last few days.
There may be light rainfall in Malda, North Dinajpur and South Dinajpur. A change in the weather system is also likely from Thursday. Mercury will however soar from the middle of this week. Discomfort will continue to haunt the city dwellers and people in various South Bengal districts from the latter part of the current week.