Panchayat elections: Development to be Trinamool's key poll plank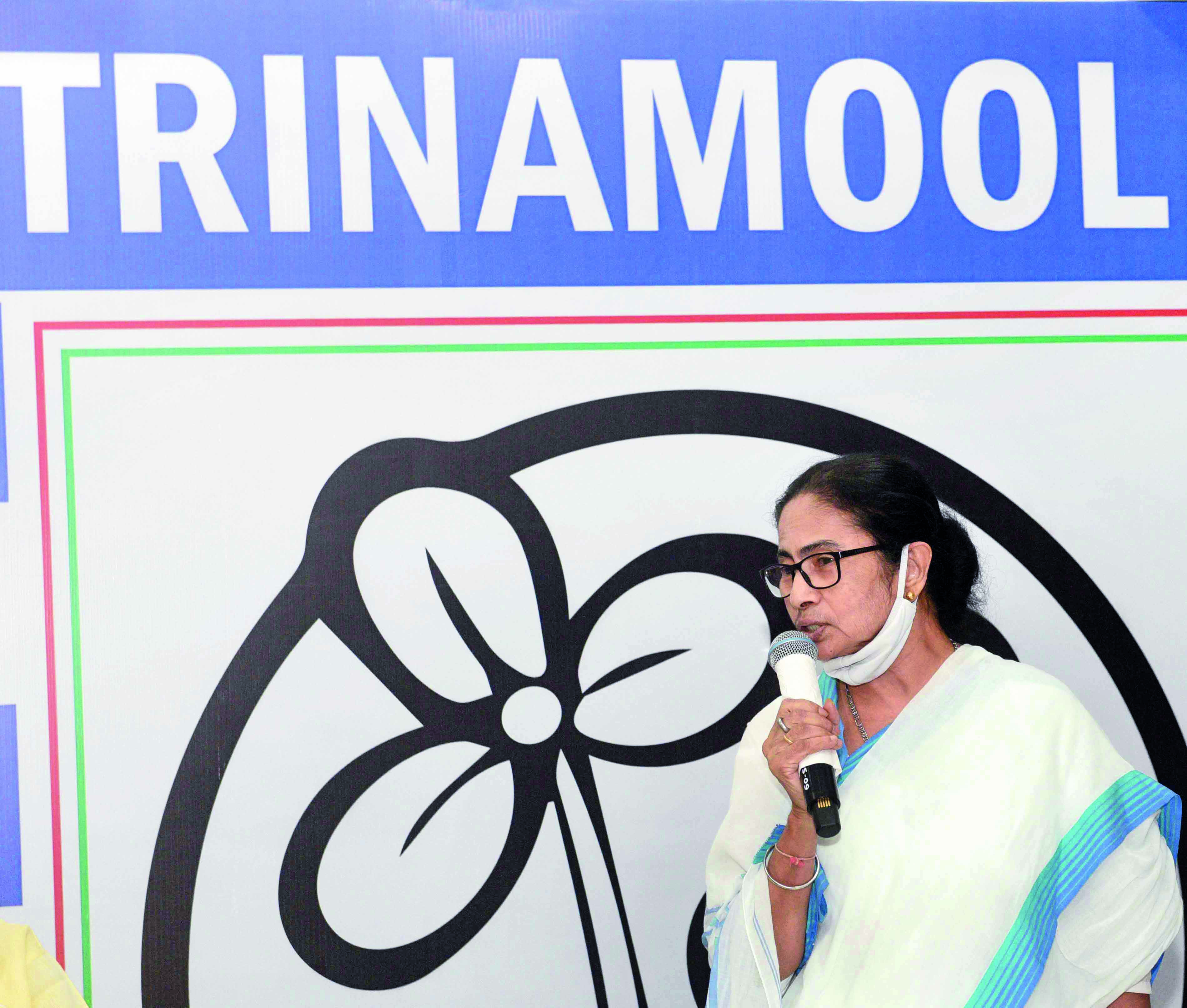 Kolkata: The ruling Trinamool Congress (TMC) is focussing on the development work done by the Mamata Banerjee government as it intensifies its campaign for the upcoming Panchayat elections in the state.

TMC supremo Mamata Banerjee has also directed all her party MLAs to reach out to the people with a detailed account of the development works taking place in the state for the past 11 years.
The ruling party has already published a 'handbook' containing the schemes and development projects carried out by the state government.
Banerjee chaired Trinamool Congress' extended working committee meeting at Kalighat on Friday and rejigged a few key roles. She also chalked out the strategy for the upcoming Panchayat polls.
The TMC supremo directed all MLAs to reach out to the people with the 'handbook' in hand to make people aware of the development schemes run by the state for the past 11 years. She asked her party men to connect with the masses and to keep the morale high. The 'handbook' published by Trinamool Congress has 50 pages highlighting all the development schemes with pictographic demonstrations.
The book was presented to all the MLAs. The Trinamool Congress chief will conduct at least three district-wise meetings every month to further chart the road map for the rural elections.
Banerjee urged the MLAs to tell the people that the Trinamool government has been carrying out all these projects. The MLAs will also check with the people whether they are getting all the facilities of the schemes. The party has emphasised better coordination with the people ahead of the Panchayat elections.
Banerjee urged her party MLAs to get to the field from March 28 and reach out to voters. She told MLAs not to get demoralised over allegations of corruption.
At the meeting, it was decided that Banerjee herself will look after the party affairs and poll preparations in Birbhum. Senior leaders like Aroop Biswas, Firhad Hakim, Tapas Roy, Moloy Ghatak and Siddiqulla Chowdhary have been given responsibilities to handle other districts.
Banerjee stressed building young leaders and asked to organise a training camp for young party workers and leaders.
The party supremo had earlier asked her MLAs to be more humble and reach out to the masses. She also said lawmakers should apologise if they commit mistakes.