NEERI to provide training to firecracker makers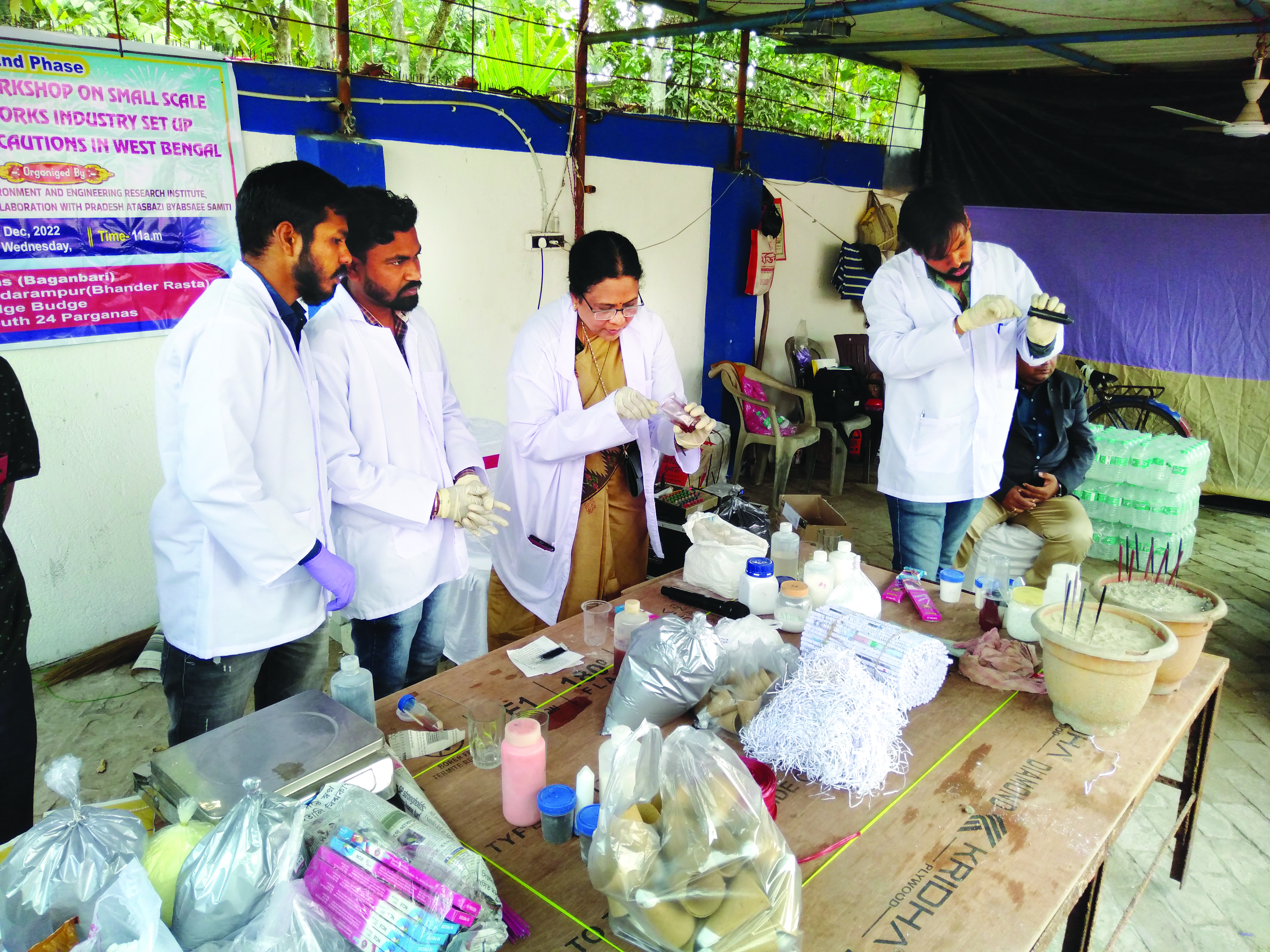 Kolkata: NEERI (National Environmental Engineering Research Institute) has accepted the proposal from the state government for providing hands-on training in green cracker manufacturing to the firework manufacturers across the state. The training date has not been finalised yet but sources in the state government said it might be held in the first and second week of June in two phases.

The state government has laid emphasis on augmenting the production of green crackers and had written to NEERI a few days back urging it to provide training to the firecracker manufacturers.
To use green firecracker formulations, the firework manufacturers have to upload their license number and register online with NEERI failing which the organisation cannot provide training.
Sadhana Rayalu, Chief Scientist from NEERI, who is expected to lead the training programme said they have agreed to provide the training the dates for which will be finalised soon.
NEERI in December last year had provided hands-on training and demonstration in production of green crackers at Nandarampur village under Budge Budge police station area in South 24-Parganas.
Around 100 odd manufacturers from different parts of the state — namely Howrah, Hooghly, Midnapore and different parts of South 24-Parganas had joined the session that was led by Rayalu. Hands-on training in respect of a variety of firecrackers included sparklers popularly known as fuljhuri, flower pots (tubri) and fire torch or 'rangmashal'.
NEERI has developed new formulations without the use of barium nitrate in presence of additives with consequent reduction in emissions as there has been litigation regarding the use of barium nitrate in manufacturing of firecrackers as it causes very high pollution.
Chief Minister Mamata Banerjee on Monday formed a committee led by the Chief Secretary for identifying land parcels across the state for developing clusters of green firecrackers. The committee has been asked to submit a report within two months.
The move assumes significance with 14 deaths taking place in the last few days due to blasts in illegal cracker manufacturing units at Egra, East Midnapore and Budge Budge in South 24-Parganas.
The livelihood of lakhs of people in the state is dependent on the fire cracker industry and the state government is pushing those associated with the industry to manufacture only green fire crackers which is allowed by the court.