Mamata bats for unity among all political parties in foreign land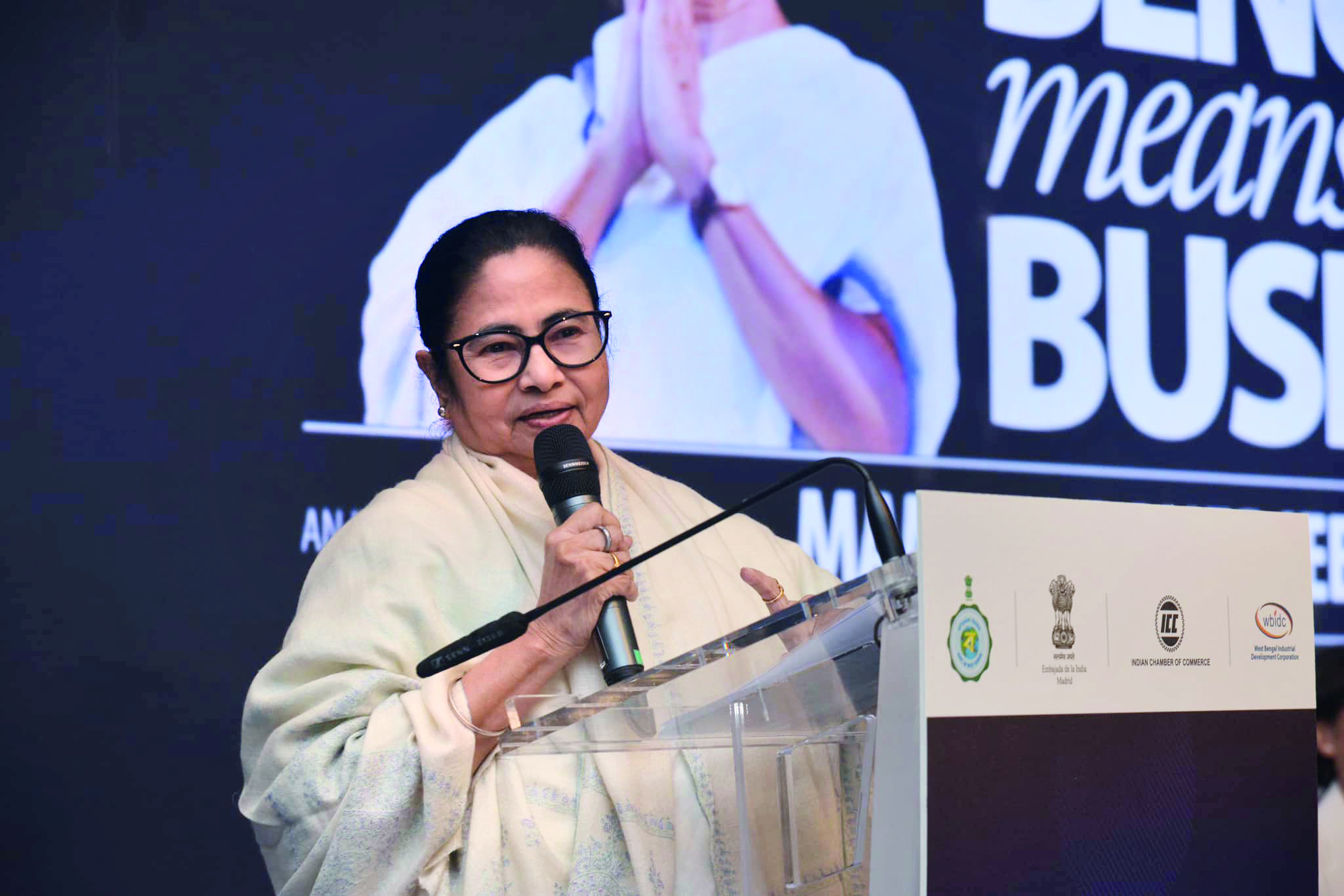 Kolkata: Bengal Chief Minister Mamata Banerjee sent a unique message of unity from Spain's Barcelona on Monday when she said that despite political fights between various parties, all are united.

Banerjee also said that the state government has decided to hand over Kishore Bharati Stadium to La Liga.
"Let there be fights between political parties in India. We all are united Indians outside the country. This is why I never said anything political from the Bengal Global Business Summit in Barcelona," Banerjee told reporters on Monday morning.
"We have decided to hand over Kishore Bharati Stadium to La Liga after a thorough consideration. A team from La Liga will visit Kolkata within one or one and a half months. We have already established a set-up at Kishore Bharati. The rest we will decide in consultation with La Liga," Banerjee said.
Meanwhile, a delegation led by Chief Secretary H K Dwivedi, accompanied by Principal Secretary Industries department Vandana Yadav and business leaders visited the factory premises of Travipos in Constanti, Spain.
The factory produces railway sleepers for Spain Railways as a member of RAILONE. It is one of the five international units of the PC Mittal group, having a turnover of over 2000 crore.
A press statement issued by the state government said: "The state-of-the-art factory, in partnership with a Spanish Firm Comsa, produces over 45,000 sleepers per month and is the major supplier of sleepers to Spanish Railways. The moulds for the sleepers are produced in West Bengal and supplied to the unit in Spain for manufacturing of Railway Sleepers."
"The Group is setting up an Ethanol Plant of 2 lakh litres capacity daily in Siliguri at an investment of Rs 150 crore. It is also setting up a modern concrete sleeper manufacturing plant other than the existing unit at New Jalpaiguri at an investment of more than Rs 100 crore," it further stated.
Bengal Chief Minister Banerjee on Sunday reached Barcelona where she also met industrialists. Banerjee is in Spain to woo investors for Bengal. During her tour, she has been meeting industrialists from all sectors. She has made it clear that she wants to do something to gain business for Bengal.
She witnessed a cultural programme in Barcelona and pitched Bengal as a global tourist destination. Football being the dominant sport in both Bengal and Spain, she earlier met the President of La Liga Javier Tebas and inked an MoU based on which a football academy is to be set up in the state.