Mamata announces slew of new policies for state
Including industrial corridors, sub-sea cable landing station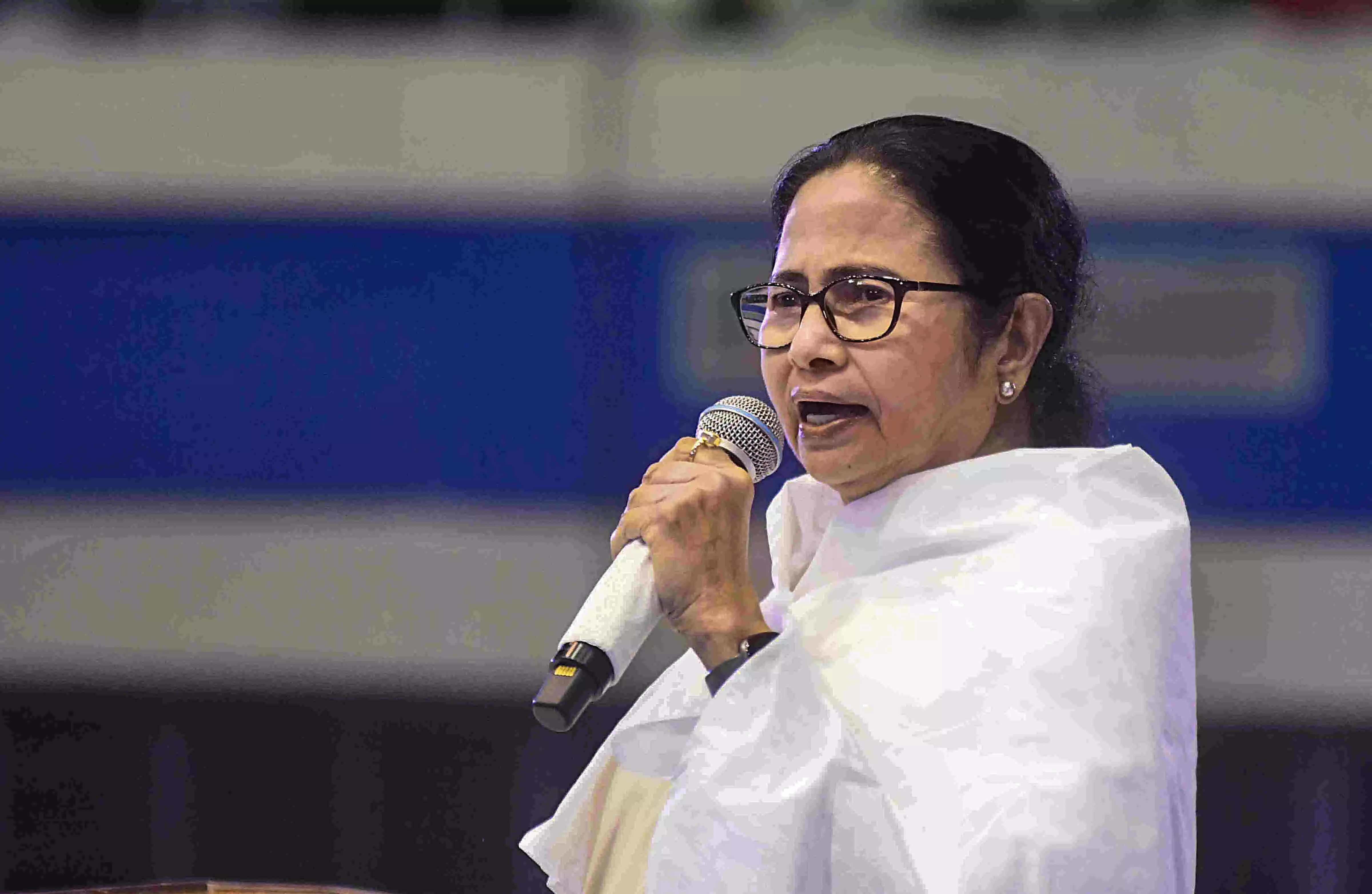 Kolkata: In a bid to speed up the industrial resurgence of Bengal, Chief Minister Mamata Banerjee, on Tuesday, announced a slew of new policies in the presence of leading industrialists, diplomats and foreign delegates at the inaugural session of the 7th edition of the Bengal Global Business Summit (BGBS).

The new policies announced for West Bengal include logistics policy, Internet cable landing station policy, export promotion policy, green hydrogen policy and new and renewable energy manufacturing policy.
Banerjee highlighted the state government's various successful schemes ranging from education to health, and said that the progress has been possible despite financial constraints and regretted the Centre's decision to withhold funds for Bengal, in particular the funds for payment of wages for 100 days workers in the state.
"I am sorry to say that the state is not getting any financial support from the Centre. Now there is only one tax — GST— and the Centre collects the same but does not give the state's share. They have not given the salary of those involved in 100 days work in Bengal," Banerjee said.
Her party Trinamool Congress has already campaigned in Delhi to demand the due funds and staged a 'Satyagraha' protest at Rajghat on the birth anniversary of Mahatma Gandhi. Banerjee, however, made it clear that she is in favour of peace and happiness. "Some people ask me which 'ism' I follow. I tell them that I am neither in favour of Rightism nor Leftism. I believe in humanism," she added.
Banerjee maintained that the state's economy is growing at 8.41 per cent and would turn into USD 212 billion this fiscal. She announced Bengal's plan to set up four new industrial corridors: Dankuni-Kalyani, Tajpur Port-Raghunathpur, Dankuni-Jhargram and Durgapur-Cooch Behar in north Bengal.
Highlighting that the state is home to some 90 lakh MSME units employing 1.3 crore people, Banerjee pointed out that it also housed a large leather manufacturing complex which was being expanded to become Asia's biggest, besides boasting of one of the largest IT hubs.
The BGBS, this year, is being attended by representatives from 35 countries with 17 countries choosing to be partner countries, including the UK, Australia, South Korea, Japan, Germany, France, Poland, Kenya, Rwanda, Fiji, Bangladesh, Nepal, Bhutan among others.
"BGBS has been a milestone for Bengal. In the last six editions there have been proposals of investment for 190 billion US dollars, of which projects worth Rs 121 billion US dollars have already taken off," Mamata claimed.