Idol immersion: Hydraulic trolley installing process underway in Balurghat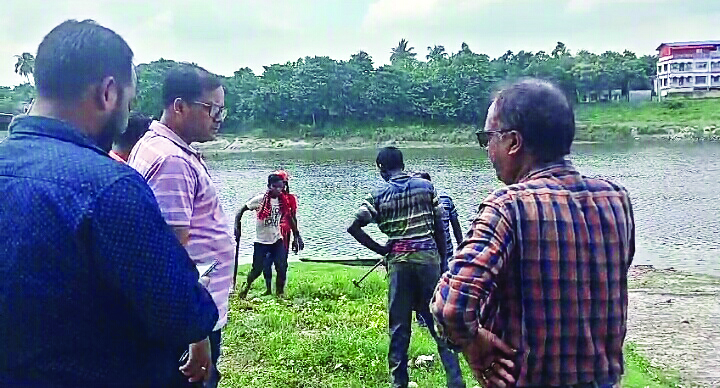 BALURGHAT: For a smooth immersion of idols after the Durga Puja, the process of installing a hydraulic trolley in Balurghat's Sadarghat is underway. The initiative has bee taken by the Balurghat civic body

Ashok Mitra, the civic body chairman, said: "If everything goes well, the process of installing the hydraulic trolley will be completed before the Puja. A fund of Rs 33 lakh has been allocated for it by our municipality."
According to him, once the trolley is installed, the chances of any accident will be much less.
Mitra said that the idols can be rotated seven times on the hydraulic trolley before being immersed.
"We are going to introduce this tool perhaps for the first time in North Bengal. River pollution is being checked as the structures will be removed from the river too with the help of it," he said.
Mitra informed that this trolley will be about 30-50 feet long and the lower structure will be made of concrete.
Every year more than 100 Durga Pujas are held in the city which include club Puja, barwari Puja etc. There are about 94 police-sanctioned Pujas in the city and most of the idols are immersed at the Sadarghat.
The Balurghat civic body decorates this ghat every year after the Puja and lights are installed. Besides the medical camp, fire extinguishers are also arranged. Till now the idols were brought by tractors and immersed accordingly.
Welcoming the initiative, one of the Puja organisers, said: "If the idols are lowered with the help of the hydraulic trolley, the chances of accidents will be averted. Besides, there will be no need for extra workers to lift the wooden structures from the river after immersion and thus money will be saved."
Meanwhile, the district administration conducted a meeting with the Puja committees in Balurghat where Balurghat SDO Suman Das Gupta, civic chairman Ashik Mitra, Fire Brigade officials and the representatives of 94 Puja organisers were present.