Guv: Share a cordial relationship CM; 'will be mentally present at BGBS'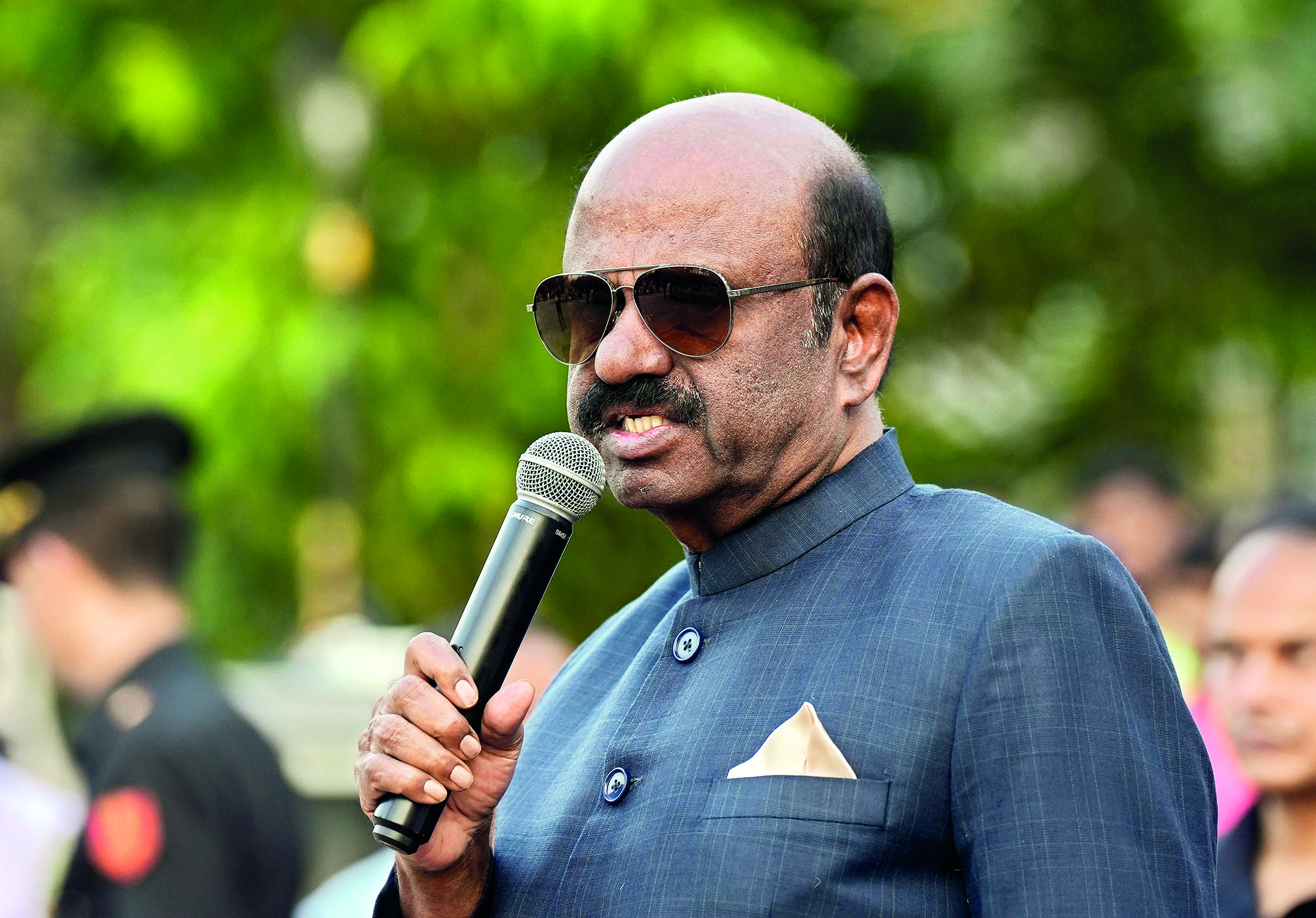 Kolkata: On finishing one year of his term in Bengal, Governor C V Ananda Bose, on Tuesday, said that he is not against the state government but expects it to act against violence and corruption while remarking that he will be mentally present at the Bengal Global Business Summit (BGBS).

Addressing the media on Tuesday at Raj Bhavan, the Governor clarified that he shares a cordial relationship with Chief Minister Mamata Banerjee, thus ruling out speculations that the relation may have soured over various issues where the state clashed with Raj Bhavan, especially concerning the Bill that proposed replacing the Governor with the chief minister as Chancellor of state universities. Matters had previously reached such an extent that Mamata even threatened to sit on dharna if Bills are not cleared by Bose.
The Governor, however, remarked that it is not necessary that the elected head and the constitutional head should agree on every issue and stressed that differences and dissent are part of democracy and so is criticism.
He said that as a constitutional head, he works in coordination with various political parties with zero bias and does what he thinks is right and beneficial for the people of the state.
Bose clarified that he is at no fault in asking the state government to fight against corruption and violence in light of the ongoing cases and petitions in the courts. The Raj Bhavan had recently opened an 'anti-corruption cell' to receive complaints from the people of this state.
Asked if he is attending the BGBS, Bose is learnt to have replied that he will be mentally present at the event. The comment has again sparked off speculations that the state may not have sent him an invitation. Raj Bhavan sources said that they could not recall an occasion when Bose was invited and he did not attend.
TMC spokesperson Kunal Ghosh accused the Governor of taking sides with the BJP and acting as an agent of the saffron party. He alleged Bose has been selective in his criticism and has only trained his guns at the state government so far.