Duarey Prashasan: Road sanctioned on spot, to benefit about 10K people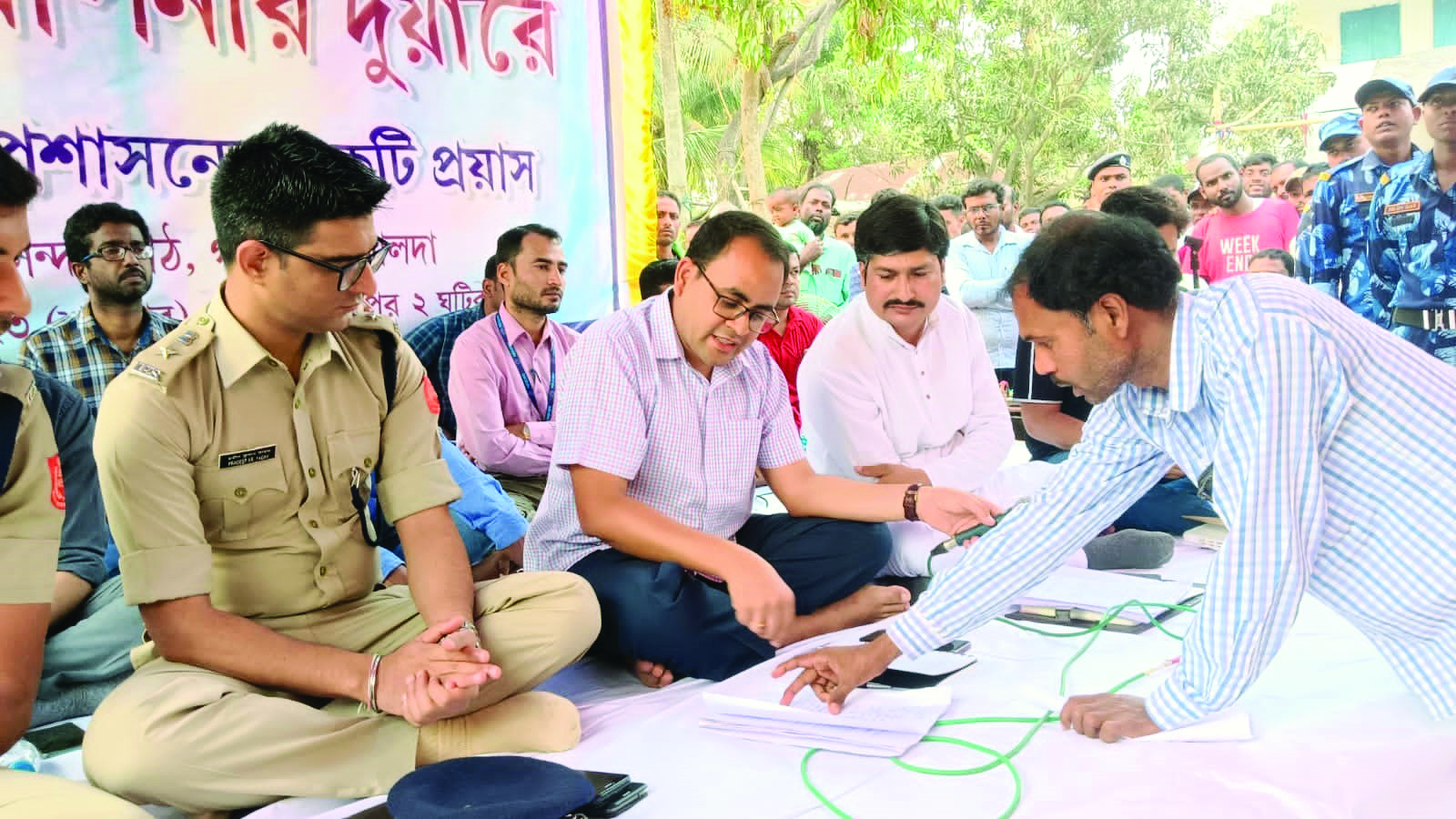 malda: A road of 4 km stretch from a remote village, Katikandar to Chaknagar of Gazole block was given the go-ahead by the district administration under Duare Prashasan on Saturday afternoon.

The said road is to benefit the people of Katikandar and adjacent villages comprising a population of almost 10,000.
Nitin Singhania, District Magistrate Malda, said: "In such a meeting with close association with the villagers of remote areas like Katikandar they opened up freely with their needs. We have decided to go ahead with this road and it will be constructed at the earliest."
Rafiqul Hossain, Sabhadhipati Malda Zilla Parishad, said: "They also demanded other roads. However, priority is being given to this road from Katikandar to Chaknagar as it will benefit almost 10,000 people."
Duare Prashasan is an initiative to bring all the departments of the administration to the village to solve problems at the micro-level. The idea was conceived by Chief Minister Mamata Banerjee who directed the district magistrates to reach out to the people living in the remote villages.
It also contributes to the policy-making of the state while trouble-shooting in the remotest of villages.
The district magistrate himself heard the problems of the villagers and referred the cases to the concerned departments on spot for quick disposal of their problems. This was the second Duarey Prashasan of the Malda district.