Concept of 200 km radius Ring Road proposed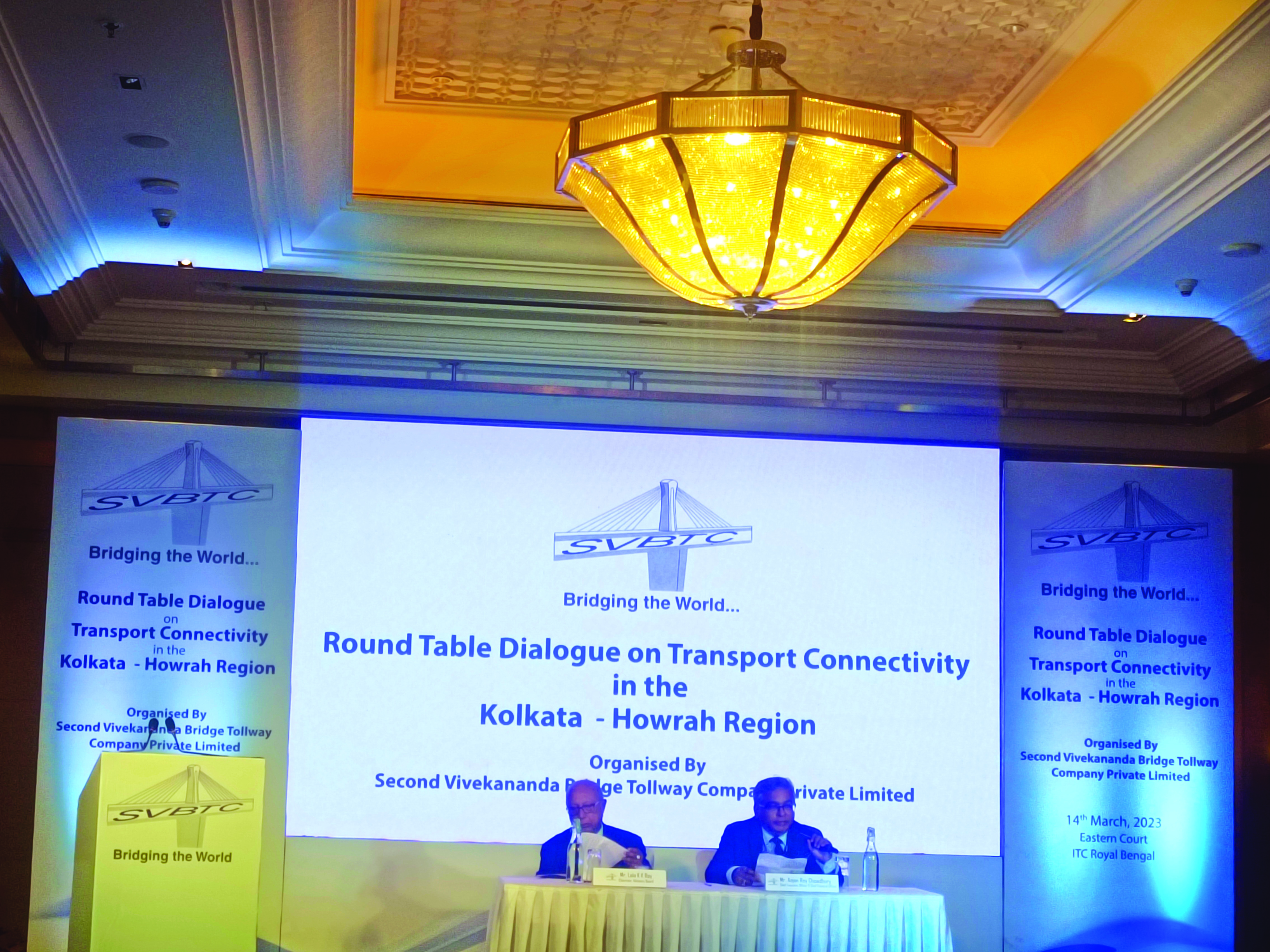 KOLKATA: The concept of a 200-kilometre radius Ring Road was proposed on Tuesday at the roundtable dialogue conducted on transport connectivity in the Kolkata-Howrah region organised by the Second Vivekananda Bridge Tollway Company Private Limited (SVBTC).

The roundtable included town planners, academicians and executive authorities including Police, Public Works Department (PWD) and Transport.
According to the SVBTC Chairman, Advisory Board Lala KK Roy, the project will cost not less than Rs. 4,000 crore.
He also added that around Rs 1500 crore may be spent only for the construction of Budge Budge bridge and the project will deal with three railway intersections, crossroads and the congested areas will have an elevated carriageway. It is still in a nascent stage.
During the roundtable, ideas for the ring road for Kolkata were presented.
The route from Barajaguli (NH-34) to Bishnupur (NH-117) via Kampa, Mogra, Dankuni, Uluberia, Budge Budge will act as the Northern and Western parts of the Ring Road, but its Southern and Eastern parts are yet to be developed.
The existing urban roads may be widened or improved to facilitate radial movement of traffic for easy dispersal from city core.
"The development of a Ring Road for Kolkata along with its radial connectivity is of utmost necessity for ease of movement of traffic (especially commercial) in and around Kolkata without penetrating the core of the city," Rajib Chattaraj,
Chief Engineer of the National Highway Wing of Public Works Department (PWD) said.