City gets its 3rd highest clock tower in Garia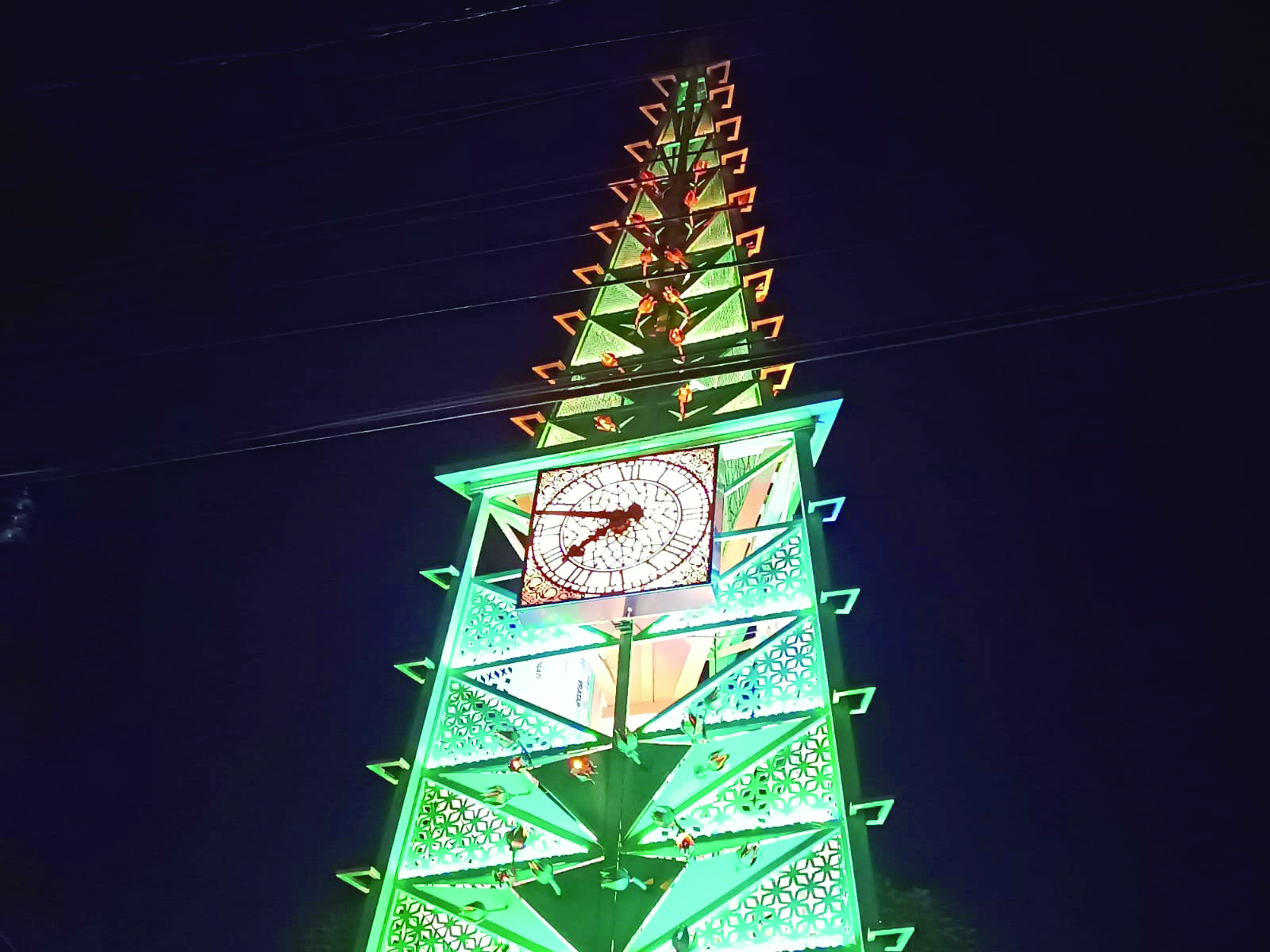 Kolkata recently got its third highest clock tower at Kamdahari in Garia under ward111 of Kolkata Municipal Corporation (KMC). The 56-feet high landmark is the 8th clock tower in the city.
The clock tower in the area is the brainchild of local councilor Sandip Das with the desire to give the neighbourhood a landmark to distinguish this area from its adjoining ones. The idea of erecting such a tower had cropped up in Das' mind during his interactions with the people of his own ward. Artist Anirban Das has overseen the construction of the tower.
"It is a matter of pride for us to have such a beautiful clock tower which helps in identifying our ward to a landmark," Bidesh Das, a local resident said.
In recent times, clock towers have come up in several localities like Lake Town, Patipukur, Garden Reach, Sealdah, Dhaka and BK Pal junction in North Kolkata. The clock tower at New Market is over a century old.
The one that came up in Lake Town in the year 2015 is the largest with a height of 135 feet. It was designed after the iconic Big Ben or great clock of Westminster, London. It was the brainchild of state Fire and Emergency Services minister Sujit Bose who is also the MLA of Bidhannagar.