Chhath held at about 181 ghats in city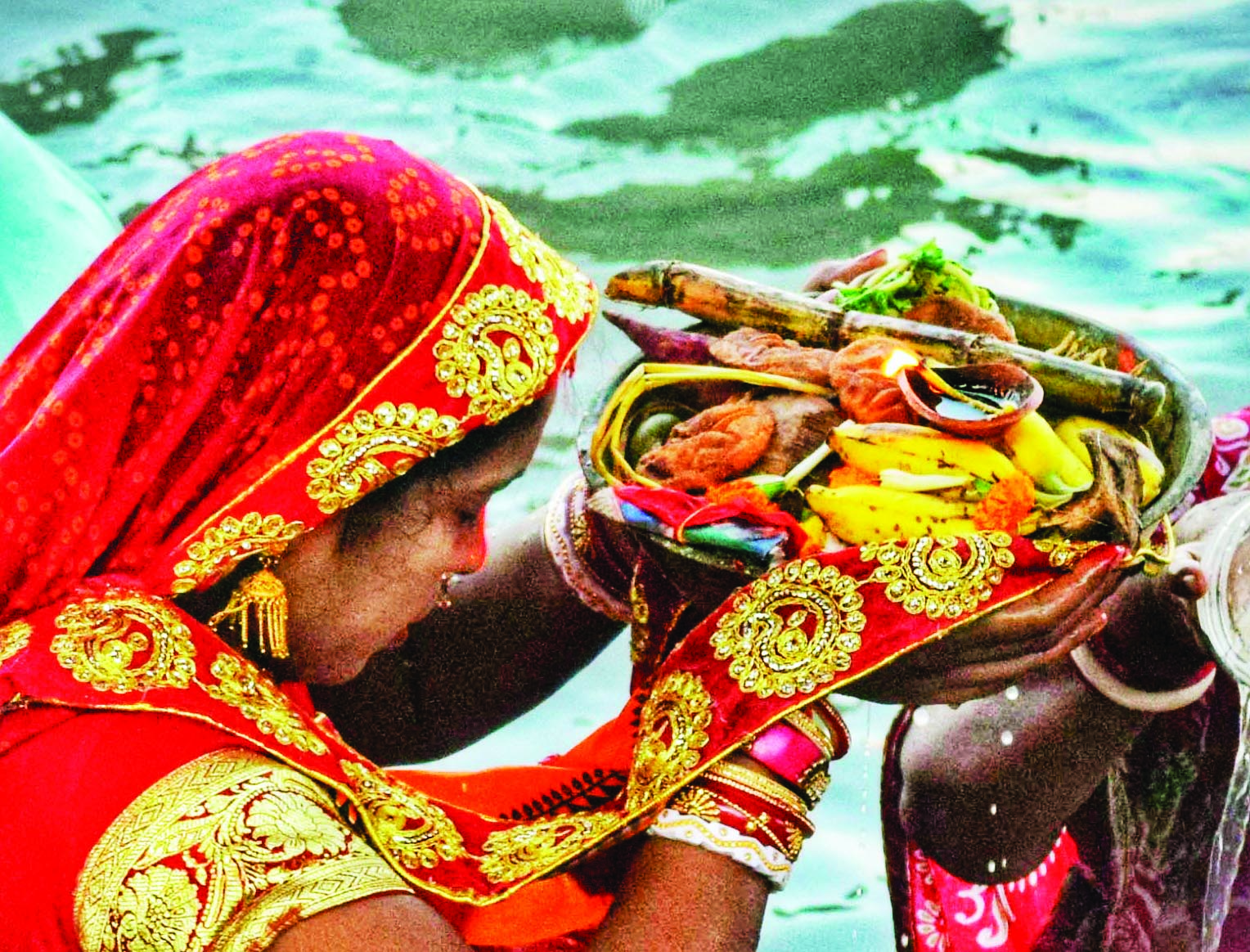 Kolkata: Chhath Puja was observed peacefully at around 181 ghats prepared by the Kolkata Municipal Corporation (KMC) and Kolkata Metropolitan Development Authority (KMDA) for the festival. Strong police deployment ensured that Rabindra Sarobar and Subhas Sarobar were kept out of bounds for Chhath Puja revellers.

Kolkata Mayor Firhad Hakim had said that KMC with the assistance of KMDA has made all arrangements for the smooth observance of Chhath Puja on November 19 and 20. Out of the 181 ghats, 16 are along the Hooghly River. The police officials deployed for the Chhath Puja duty, did not just manage the crowd but also oversaw that banned crackers were not bursting during the festive celebrations.
The Calcutta High Court had placed restrictions on the bursting of crackers and directed that only green crackers could be bursted from 6 am to 8 am. The four-day festivities had started from Sunday evening as people went to ghats, offered prayers and few stayed back to offer prayers to the rising sun. Kolkata Police had deployed around 4000 police personnel across the city, including 250 police personnel for each of the lakes, to ensure that people do not force their way into lake premises to perform Chhath Puja. Disaster Management Group (DMG) teams were deployed while River Traffic Patrol kept a close eye.
Furthermore, deployed personnel were asked to prevent the use of DJ boxes and bursting of banned firecrackers. It was reported that there were scattered incidents of firecrackers being burst, violating the court's directive in some pockets in the city.
The festival was celebrated with enthusiasm across the state. Thousands had gathered near the banks of Mahananda River in Malda.