Calcutta HC upholds tea garden workers' wage hike of Rs 18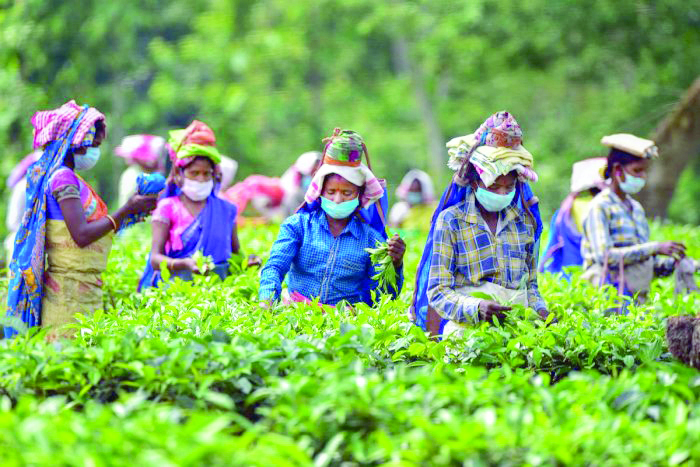 Alipurduar: A single bench of the Calcutta High Court dismissed the case filed by a section of the tea garden owners challenging the government's advisory on increasing the wages of tea workers by Rs 18. Justice Raja Basu Chowdhury also directed the state to finalise the minimum wage settlement for these workers within six months. Workers' Unions are pleased with the High Court's judgment, which was passed on August 1.

With the Rs 18 interim hike, the daily wage of tea garden workers will now be increased to Rs 250. This decision was taken during a tripartite meeting held at the state guest house in Siliguri on April 12, attended by Moloy Ghatak, the minister in-charge of the Labour department, along with trade unions and tea garden owners. Subsequently, on April 27, the state labor commissioner issued an advisory, instructing tea estates to pay the workers the revised rate of Rs 250 per day, effective from June 1.
In May, a group of tea garden owners had filed a case in the High Court challenging the advisory. With the case being disposed of, the increased wages of Rs 250 per day will be effective from June 1.
Chinmay Dhar, chairman of the North Bengal Tea Association of India (TAI), said: "We will comply with the court order. We have already directed all our gardeners to pay the labourers the increased attendance of Rs 18 daily. We also welcome the court's directive to fix minimum wages within 6 months as it will benefit both, the tea workers and the owners, eliminating the need for frequent interim wage hikes." Meanwhile, approximately 3 lakh tea workers in North Bengal are pleased with the High Court's directive. Birendra Bara Oraon, district president of the Tea Garden Workers' Union of Trinamool Congress (T.C.B.S.U), praised their state leader, Chief Minister Mamata Banerjee, for always being considerate towards the tea garden workers, that is reflected in the wage hike from Rs 67 to Rs 250 since the TMC government has come to power. He expressed satisfaction with the court's decision in favor of the labourers and welcomed the order to settle minimum wages within six months.
District secretary CITU, Darjeeling, Saman Pathak, said: "We all welcome the judgment of the High Court. Since 2014, we have been demanding the settlement of minimum wages for tea garden workers. However, we have always received interim wage hikes as a result. Now, with the High Court ordering the state to settle minimum wages within six months, we hope that the state government will take appropriate action."