'Build testing lab for import of freshwater fishes and Hilsa from Bangladesh'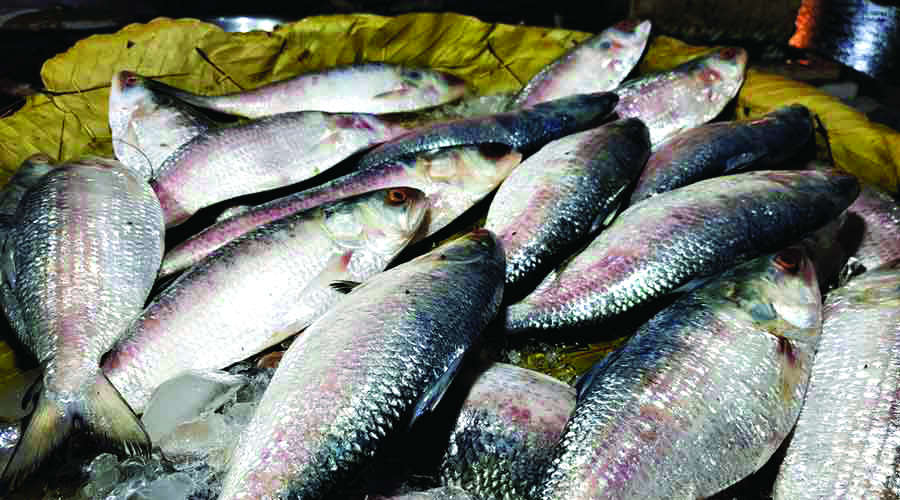 Malda: The Malda Merchant Chamber of Commerce has urged the government to build a testing laboratory at the Mahadipur International Land Port to facilitate import of fresh water fishes and Hilsa from Bangladesh.

The Chamber has already written to the Union Ministry after a discussion with their counterparts in Rajshahi, Bangladesh.
The traders of the two countries, in an effort to increase the scope of business, held a meeting in Bangladesh recently. During the meeting, delegates from the Rajshahi Chamber of Commerce also visited Malda to discuss the possibilities of fish trade. They plan to send Bangladeshi Rui, Katla and Hilsa to Nepal and Bhutan through Mahadipur in Malda.
The members of the Malda Chamber of Commerce visited Bangladesh on August 31 to attend a meeting.
During the meeting at Champai Nawabganj, several business organisations of Bangladesh expressed interest in exploring new avenues of doing business with Malda traders, with Rajshahi Chamber of Commerce showing the most interest.
Jayanta Kundu, president of Malda Merchants Chamber of Commerce, said: "It takes 3-4 hours to reach Malda from Rajshahi in Bangladesh. As a result we will be able to bring live fish here from Bangladesh only if we have a testing lab at Mahadipur. We also talked about Hilsa for which we have to discuss Letter of Credit (LC) with the Indian government. The famous Hilsa of Chandpur in Bangladesh can also be brought through Mahadipur.
We can also send makhana (fox nuts or lotus seeds) produced in Malda to Bangladesh. There is a good market for makhana there and the projected business would be to the tune of Rs 100 crore annually. Since there is a huge demand for eggs, we can also send eggs from Malda and adjoining districts."
Masidur Rahman Rinku, president of Rajshahi Chamber of Commerce, during his visit to Malda, had said: "The amount of fresh water fish produced in the Rajshahi area has a surplus of 50 thousand metric tons. We want to send this surplus fish to India, Nepal and Bhutan in accordance with the trade agreements. We came here with that proposal and surveyed global fish trade. The demand for Bangladeshi fish is the highest in the departmental stores of different countries of the world. Our fishes are healthy and do not contain harmful metals or antibiotics. We test the fish in the laboratory and then send it. A separate LC has been opened
for Hilsa."