Birbhum farmer seeks police protection for his Miyazaki mango tree
'A single mango of this variety has been sold at Rs 10600'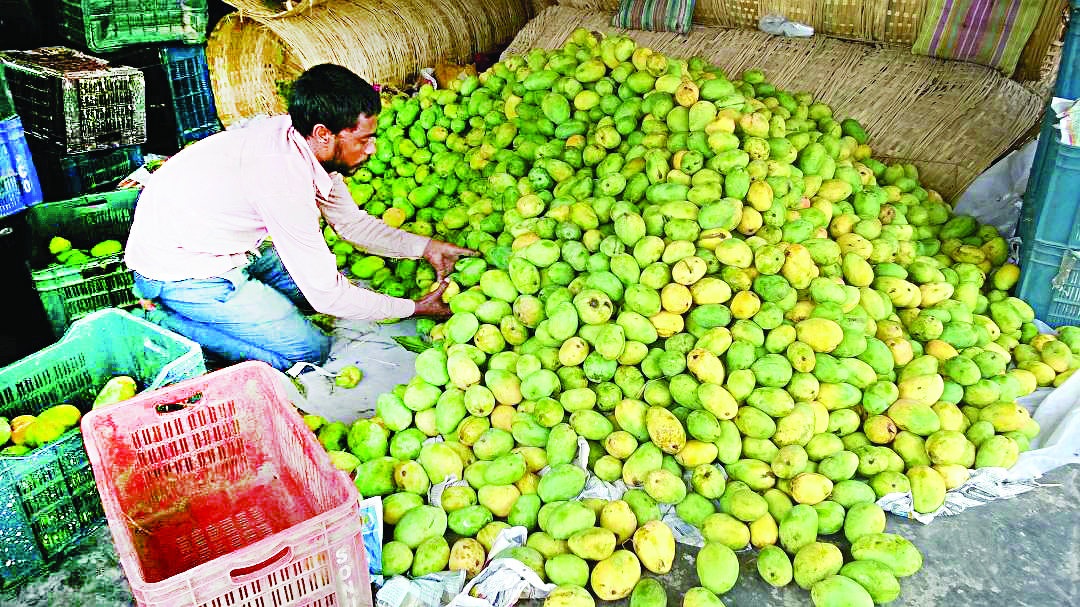 A farmer hailing from Kanmora village under Rajnagar Police Station area in Birbhum will seek police assistance for guarding a mango tree which has yielded Miyazaki variety of mango. The Miyazaki mango usually found in Japan is known as the world's costliest mango.
Farmer Mannan Khan had cultivated dragon fruit on 5 acre land and during that time he had planted two foreign varieties of mango saplings that he had procured from Bangladesh. Each of the saplings were purchased for Rs 2000 and this year they have yielded fruits.
Khan had first seen pictures of the Miyazaki variety of mango in the adjoining Jamtara district of Jharkhand. "The mangoes that grew in one of my trees looked very similar to those mangoes. I travelled to Jamtara and checked on my own and found them exactly similar. Then I sent samples to Kolkata and experts there concluded that it was the Miyazaki variety,"he added.
Recently, in Dubrajpur in Birbhum a single mango of this variety has been sold at Rs 10600 and this has contributed to his apprehension that the mangoes might be stolen. Khan has already arranged for security guards round the clock but for further strengthening of security wants to seek police help.
There are more than two hundred mangoes on the tree. "I have already started receiving orders from Assam, Lucknow and Kolkata and some of them have even paid some amount in advance. The agreement has been made for selling each of the mangoes at a price over Rs 10000. I am waiting for the mangoes to get ripe," he maintained.
He has plans to install CCTV cameras for surveillance but not at the current juncture as it would require reasonable investment. "But I will approach the local police station for assistance,"he added.
The Miyazaki mango undergoes a mesmerising transformation as it ripens. Initially, its colour is purple. However, when it ripens fully the colour turns into flaming red. A single mango weighs around 350 gram.