Balurghat Heritage Society sends letters to CM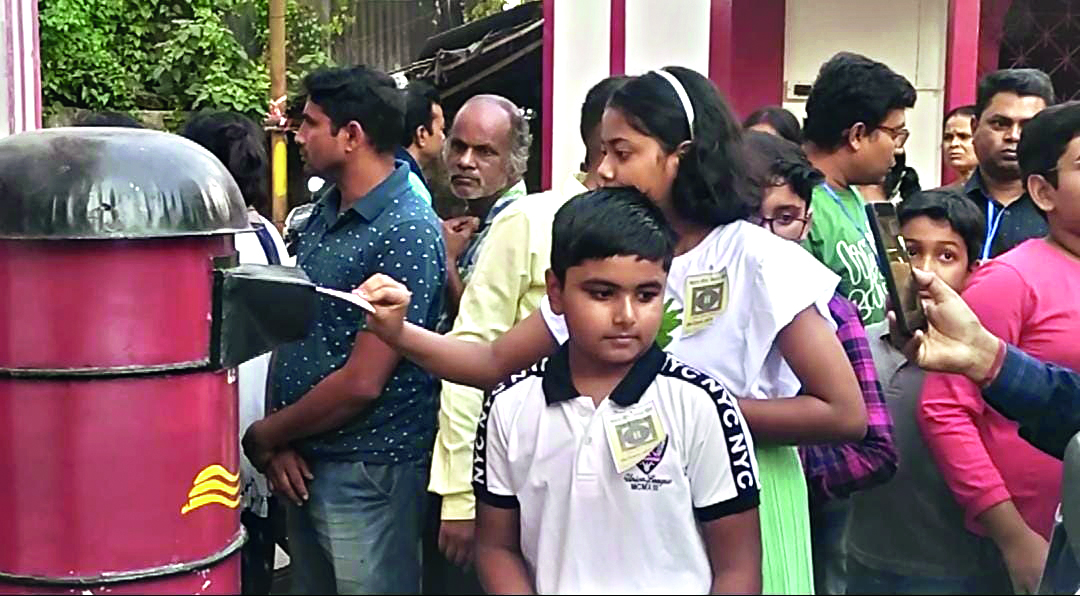 BALURGHAT: With an aim to preserve the heritage sites of South Dinajpur, Balurghat Heritage Society (BHS) on Monday sent postcards to Chief Minister Mamata Banerjee, Consumer Protection minister Biplab Mitra, District Magistrate Bijin Krishna and Chairman of State Heritage Commission.

The World Heritage Week from November 19 till November 25, is being commemorated throughout the globe.
On Monday, members of the BHS sent 200 postcards from the Balurghat Head Post Office penned by the students of local schools and colleges. The letters urged for the preservation of heritage sites of South Dinajpur.
The district has many heritages sites, including Pirpal, Ekdala Fort and Dargah of Ata Shah in Kushmandi block, Bangarh in Gangarampur, Singha Bahini Temple in Khanpur, Balurghat Natya Mandir and many others are scattered in different parts of the district.
With time, all these historical heritages and artifacts are slowly getting dilapidated. Although several steps have been taken by the district administration to encourage tourism in the district, steps need to be taken to preserve the heritage.
Recently Kushmandi Police Station was declared a heritage site by the State Heritage Commission. Excavation at Bangarh started but was stopped midway by the Archaeological Survey of India.
Dipak Mondal, Secretary of BHS said: "We hope that the postcards urging immediate steps to preserve valuable heritages of South Dinajpur brings about the desired results otherwise it will be too late."
Adrita Bhowmik, a school student who sent a letter to the Chief Minister, said: "We all have to come forward to save the heritage of the district."