Balurghat civic body holds drives to remove illegal hoardings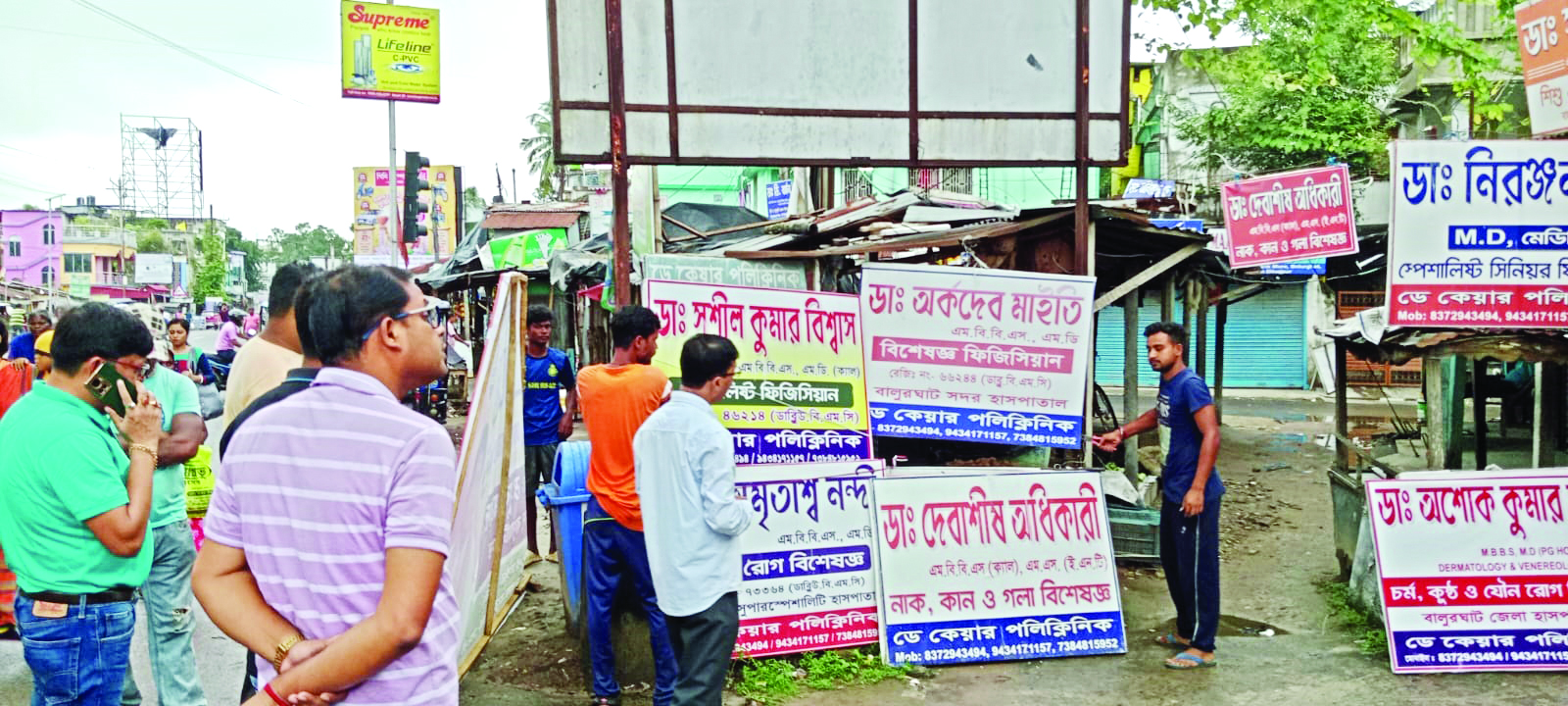 BALURGHAT: The Balurghat civic body conducted drives to remove illegal hoardings inside the civic areas on Thursday. The raid was led by the concerned civic body chairman Ashok Mitra, who was accompanied by civic councillors and MCIC Mahesh Parakh.

The drive started from Tankmore, district hospital and Raghunathpur.
Ashok Mitra said: "It is our target to make the city clean from illegal banners, flexes and hoardings. Most of the commercial areas of the city are now covered with it. We have already appealed to political parties and different commercial organisations through media not to give advertisements by means of banners, flexes and hoardings. It causes visual pollution as well."
Balurghat civic body has taken up an initiative 'Clean City Green City' mission and the drive was held as part of it.
"The drive of removing the advertisements is a continuous process. We used to conduct the same drives regularly in every month. On Thursday, we removed government hoardings too," he said.
Mitra said that Tankmore area has a rich historical past where a tank that was used by the Indian Army in 1971 during Bangladesh Liberation War with Pakistan was kept and it is unfortunate that the entire area is now covered with hoardings.
"Before any advertisement, it is mandatory to take permission from the municipality else we will be forced to remove them," he asserted.
Mitra said that the civic body will introduce advertisement zones in several parts of the city where advertisements can be displayed at a reasonable rate. "About 20 such advertisement locations are being created," Mitra added.