Artisans hopeful of brisk business as Pujas approach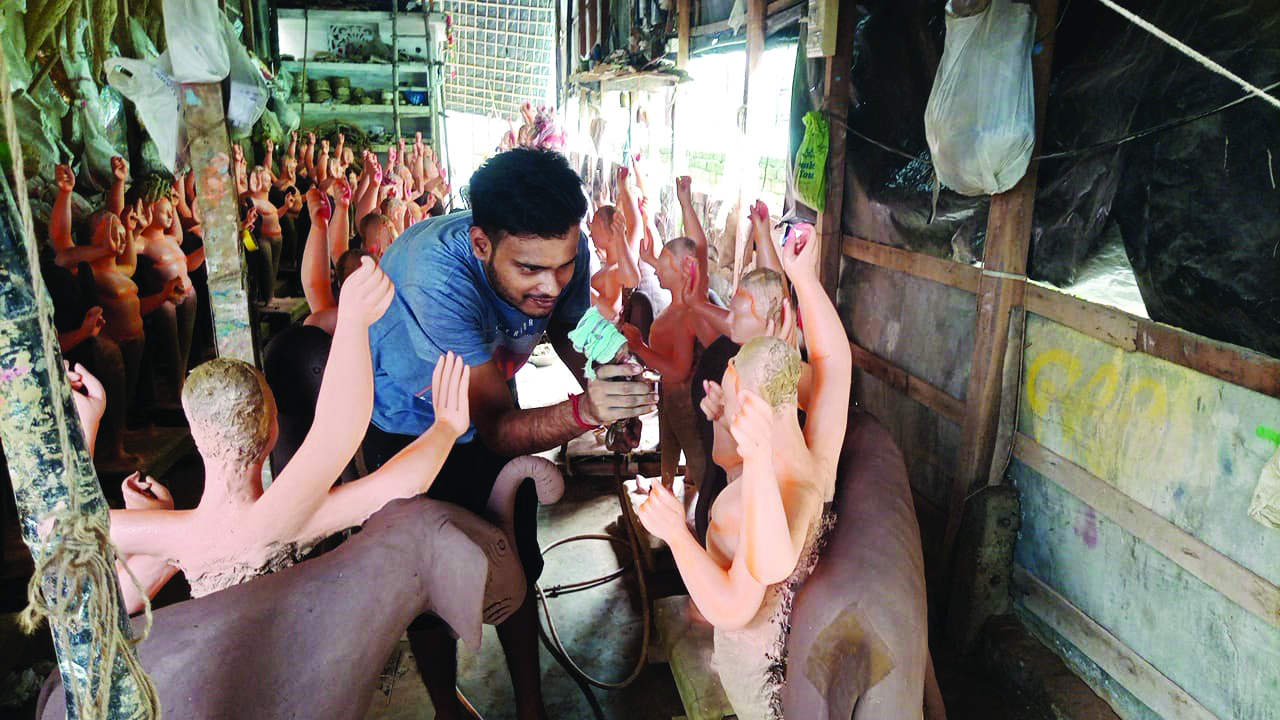 BALURGHAT: After years of lull owing to the pandemic, it is brisk business for clay artisans of Gangarampur before Vishwakarma Puja. They hope that the trend will continue with a number of Pujas, including Durga and Kali Pujas round the corner.

Gangarampur's Dutta Para is popularly known as the Kumartuli of South Dinajpur district. As many as 50 families are involved in making clay idols here.
Incidentally, in the last three years 2020, 2021 and 2022, the clay artisans were in dire straits due to the pandemic and frequent lockdowns. However, all this is set to change for the good with the return of normality.
On Friday, the artisans were seen giving final touches to Vishwakarma idols. Gouranga Shill, a famous clay artisan of Gangarampur's Dutta Para said: "For almost three years we had no orders. We didn't have any livelihood. Things are different this year. I am busy delivering idols as they have to be completed and delivered before Sunday. We have received orders for idols from organisations, shops, iron-factories and houses. The final touches are being given now."
Prices vary according to size and style. "We charge Rs 1,000 to Rs 6,000 for small and medium idols. The rate is Rs 10,000 to Rs 15,000 for large idols. This year I have orders for around 40 idols of different sizes," he said.
Mrinmay Paul, another clay artisan of the same area, said: "Gangarampur is a hub for iron business so we get lots of orders for Vishwakarma idols. We are happy that the pandemic is over and we have our livelihood back."