Agri Marketing Minister launches several projects during North Bengal visit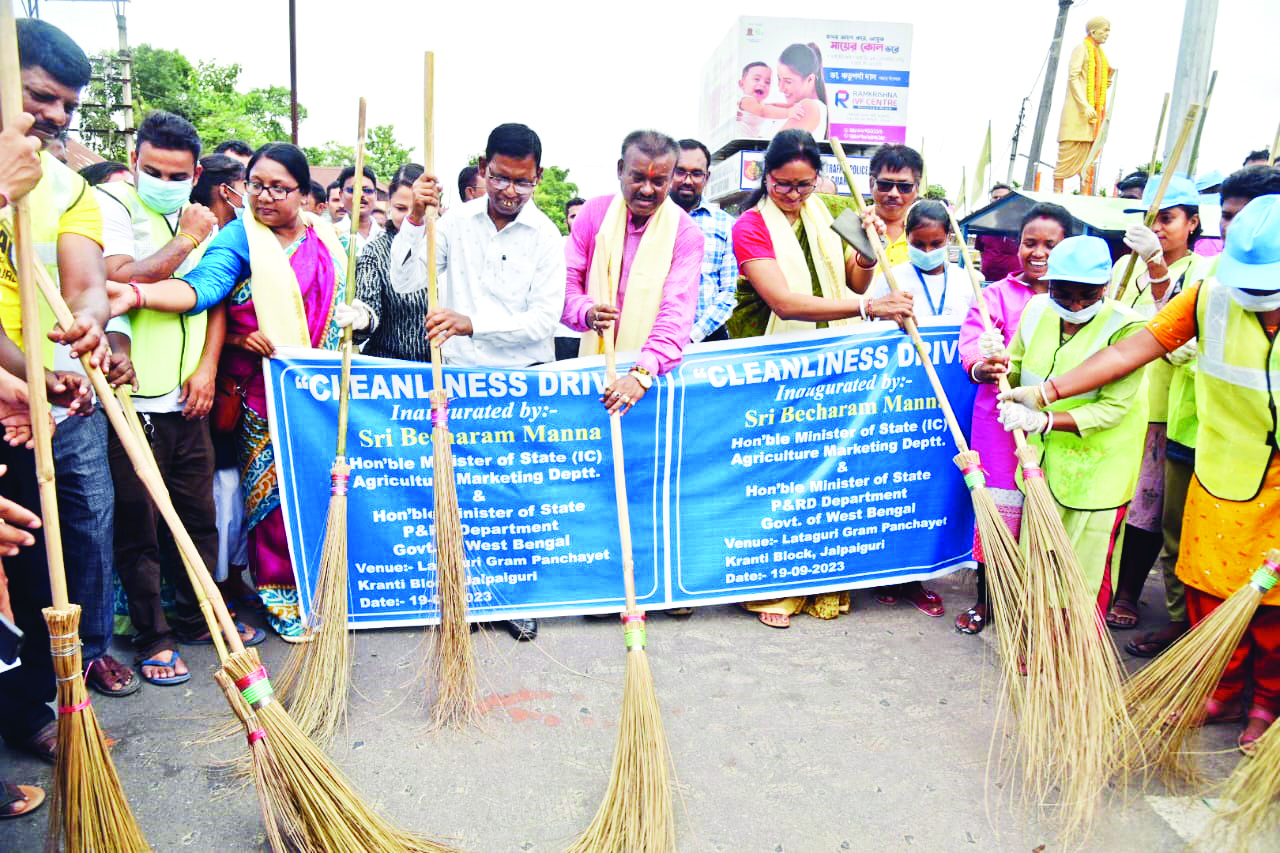 Jalpaiguri: Agriculture Marketing minister and the minister of state for Panchayat and Rural Development, Becharam Manna initiated several programmes in Jalpaiguri during his visit to three districts of North Bengal.

On Tuesday, Becharam Manna inaugurated the state government's cleanliness drive programme. During the inauguration, he was seen sweeping the streets with a broom on Kranti More Road in Lataguri.
Additionally, the minister inaugurated a solid waste management project in the Keranipara area of Chapadanga Gram Panchayat.
The minister also inaugurated solid waste management projects in various locations, including Boulmari Nandanpur in Sadar Block, Yingdong in Meteli Block, Angrabhasha Gram Panchayat in Nagrakata, and Dharmapur Gram Panchayat in Maynaguri Block. Each project received a budget of Rs 70 lakh.
In addition, the minister inaugurated a 23 km stretch of the Pathashree Project, which had a total cost of approximately Rs 4 crore 51 lakh.
Manna stated: "Waste material from every household will be collected here and organic manure will be produced from the decomposing waste material. We aspire for the state to become waste-free."