26th Foundation Day: Mamata and Abhishek to address TMCP rally today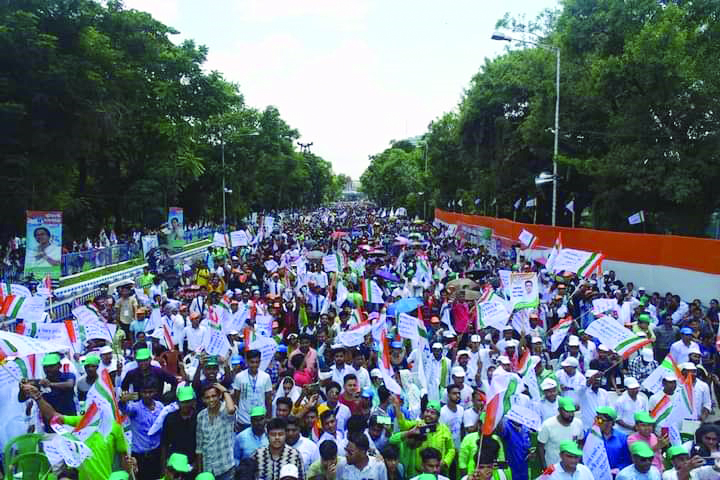 kolkata: The Trinamool Congress is expecting a record footfall at the Trinamool Chhatra Parishad's (TMCP) 26th Foundation Day event, on Monday, where party's Chairperson Mamata Banerjee and national general secretary Abhishek Banerjee is expected to address the members of the student wing.

TMC has started preparing grounds for the upcoming Lok Sabha elections. Mamata Banerjee gave the clarion call to the party workers during the Martyrs' Day event in July. The party is of the opinion that its student wing has a substantial contribution to make in the campaigns in every district. It plans to send out a strong message to the Opposition parties.
It was learnt that thousands of TMCP members are expected to pour into the city on Monday for the event which will be taking place at Mayo Road, in front of the Gandhi statue at 11 am.
According to a party member, supporters from colleges and universities from every block and district will be heading to Kolkata. TMCP members from city colleges have already started making arrangements for Monday. Most of them are looking ahead to what the leaders, Mamata Banerjee and Abhishek Banerjee, have in store for them.
Trinankur Bhattacharya, TMCP state president said that the student leaders want to hear the party leaders who are expected to brief them about the roadmap for the Parliamentary elections and the role that they have to play in it.
He said that Monday's event will prove that the TMCP is not just limited to social media but has been actively working on the ground towards fulfilling the vision of the party.
He highlighted that in the wake of the alleged ragging incident at Jadavpur University, anti-ragging will be one of the main agendas of TMCP in their campaigns.
Recently, TMC formed a new Chatra Parishad unit for Jadavpur University where left-supporting students play a dominant role in campus politics.
A communication issued by the party read: "Under the guidance and inspiration of Hon'ble Chairperson Smt. Mamata Banerjee and Hon'ble National General Secretary Sri Abhishek Banerjee, West Bengal Trinamool Chhatra Parishad are pleased to announce the newly appointed Chairperson Sanjib Pramanick & President Rajanya
Haldar of the Jadavpur University TMCP Unit."