Riding on succour
Credit to the government-backed Khelo India programme, athletes are rising up from the grassroots level to shine bright at the international level — registering India's unprecedented mark in the sports world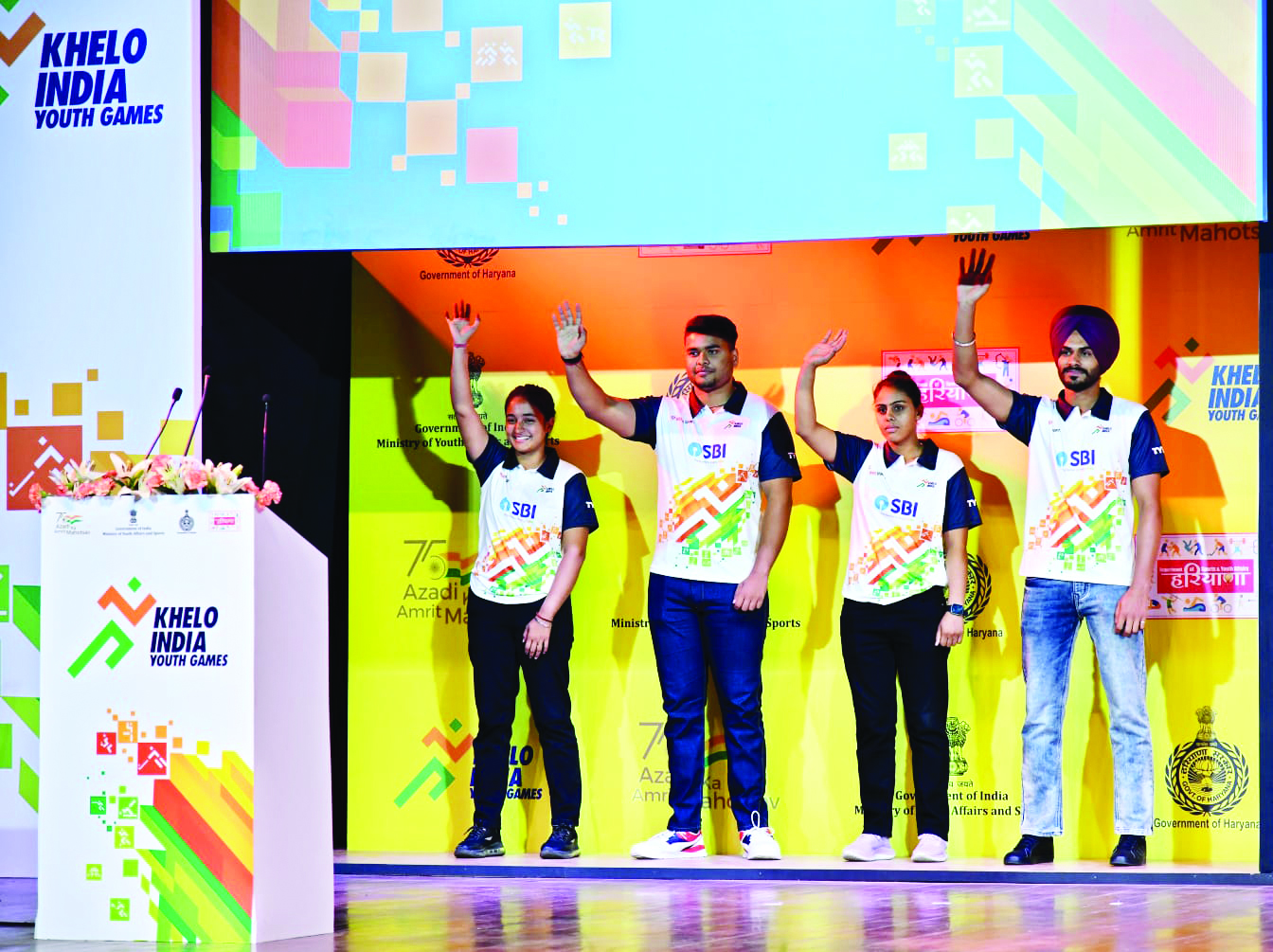 To say that the Khelo India programme, launched and fulsomely supported by the Ministry of Youth Affairs and Sports, is a game-changer would not be an exaggeration. Promotion of sports at the grassroots level has been established as the best practice, globally. That is the reason why sporting powerhouses like the erstwhile USSR, now broken into several republics, post Glasnost and Perestroika in the late 90s, produced great results. The same was the case with the German Democratic Republic before East and West Germany united. Most recently, the success of China in the sporting arena, ahead of Western nations, can also be attributed to state-supported and -promoted programmes.

In India, for decades, sports were treated as a past-time. Common belief was that sports, barring cricket, were mostly amateurish, though the narrative has changed in the last few years. It is no secret that behind the success of each medal India wins in mega sporting events including the Olympics, Asian Games and Commonwealth Games, the role of the Union Government has been big.
Some say, champions are born. No, not necessarily. Champions can be fresh talents, tapped and then tempered. That is why the Indian government's push to Khelo India pilot projects has caught public attention. Common perception is that Khelo India is an amalgam of athletes playing under one roof for a certain period of time each year, and winning medals. No, that is not the Khelo India programme, really.
Yes, the Khelo India Games for school children and universities has been a big hit. One has seen the rise of many youngsters through it, with one prominent name being Manu Bhaker. Sport in India has been supported by the state for a long time. It is only now, in the last 15 years or so, that NGOs are coming forward to 'own' the athletes. That is too much hype really, for every big Olympic medal India won, from Abhinav Bindra's Gold in 2008 Beijing Olympics to Neeraj Chopra's Gold in 2021 Tokyo Olympics, the government support has been massive.
It is one thing for athletes to explode on the big stage and quite another to get the opportunity to train at the most basic level in villages, towns, cities and get noticed. The Khelo India is not a programme really, it is like a movement where athletes get exposure and scholarships. There are strict controls in place to check age frauds and other things, as well as the use of anything which can be detrimental for the development of athletes in the long run.
The scholarships offered to young athletes, around Rs 5 lakhs per year, are primarily aimed at covering the costs of training and coaching programs. Everything is monitored closely and athletes cannot think this is like a monthly pocket money which comes easily to have fun. No, India has realised that athletes have to be tapped young. There are junior competitions at the village level, town level and so on. The biggest takeaway has been the tapping of younger talents at a basic level. For example, football and hockey leagues organized with the help of state associations in Indian cities have been contributing to the development of sports at the grassroots level.
There is a clamour among young players to do well in the Khelo India programmes and get noticed. The certificates issued are also of immense value. By structure, athletes are tracked on a regular basis and performance has been a massive criterion. Uttar Pradesh is hosting the Khelo India University Games currently. It is a massive programme and response to it has been sublime. Why? Simply because this is also the summer break period where there is no academic pressure on athletes.
Competing in a group environment is conducive to producing good results. Success in sports is no quick jump. It requires consistent effort and progression up the ladder. Khelo India is an effective program at the grassroots level, providing a pathway to national and international levels based on sustained performances.
Today, India can proudly say that post the Covid pandemic, which has now been declared endemic by the World Health Organization (WHO), sports are taking place big time. It is not solely limited to the Indian Premier League taking place in the summer; grassroots programs, too, actively engage athletes. It is evident that major cities alone do not provide sports infrastructure.
Present-day India is investing in sports infrastructure at various levels, ranging from the lowest to the highest. Access to playing fields, equipment, coaching, competition, and exposure is the key. This is the creation of a system under the Khelo India flagship programme which will produce results in the long run. Sports is not like the stock market, where it can be in a bull run or caught in a bear run. Growth of athletes across disciplines has to be monitored continuously.
Through the Khelo India programme, emerging athletes will have a fair idea of what the sporting world is. These days, when the Indian government is dead serious about placing a curb on doping, the anti-doping programme has been forceful. It is important to note that the Khelo India project offers equal opportunities for both boys and girls. After all, girls in India are storming the male bastion, with sports being no exception. Before this, in education, the girls had caught up and outshone boys.
To be sure, if Khelo India is a stepping stone, then the Government of India, under the leadership of Prime Minister Narendra Modi and Sports Minister Anurag Thakur, has ensured that the elite athletes get the best facilities to maximise their performances. Graduation from sub junior and junior levels to being chosen to represent India is a long journey. This is where national camps, National Games, training abroad and getting exposure have been facilitated through government's initiatives.
In a year when the Indian athletes will be competing in the postponed Asian Games in Hangzhou, China, and preparing for the 2024 Paris Games, there is reason to be upbeat. Minus support from the Indian government, sports and athletes would not have this lustre.
Views expressed are personal