Shaping changemakers
Amid fast-evolving climatic risks, it is vital to incorporate green learning in schools through a planned, phased and structured process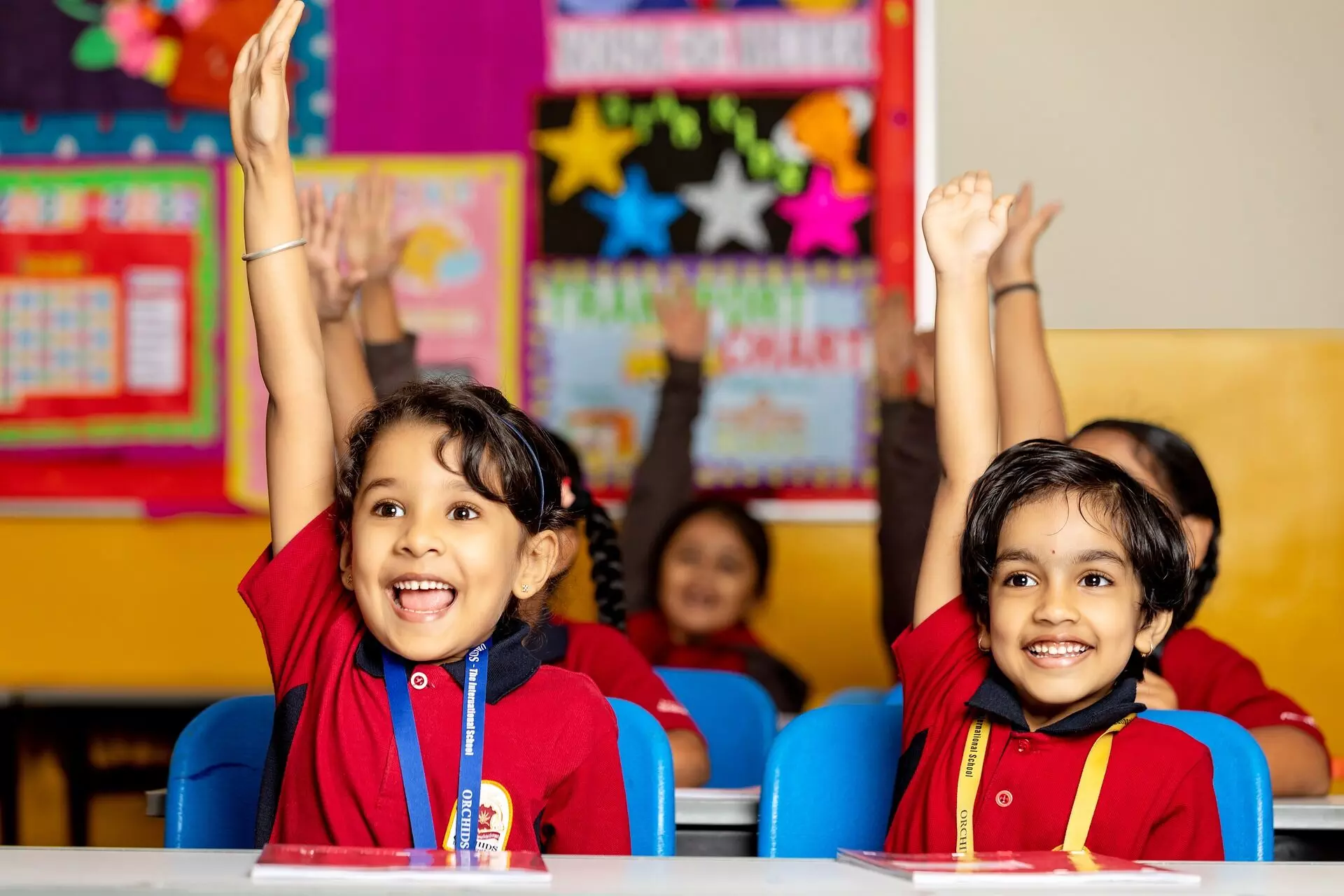 Climate change is the biggest challenge facing the planet, and has already drawn significant attention from governments, and public and private sector institutions. The education sector has also woken up to this reality, albeit a little late. There is a growing realisation that the ongoing decade is the decade of action when it comes to addressing the situation at hand in a multi-pronged manner. Schools serve as the foundation to shape every individual's outlook. This is where the changemakers of tomorrow are picking up knowledge and skills. It is imperative that schools be equipped to teach their students on topics that are significant, and prepare them to address global challenges like the climate crisis effectively.
The recently published Intergovernmental Panel on Climate Change (IPCC) report put the issue of climate change again on the headlines. LinkedIn published the 'Global Green Skills Report' in 2022, mentioning that green jobs (i.e., jobs that support sustainability and environment) grew at an annual rate of 8 per cent between 2015 and 2022, while the talent pool grew at only 6 per cent. This gap could only widen if not acted upon at multiple levels. Furthermore, Microsoft highlighted that the world must prepare the next generation of workers, at our educational institutions, for the sustainability jobs of the future. This includes bringing sustainability fluency and science into primary and secondary schools. While the need is clearly established, let us also consider the ground realities at our educational institutions today.
These are further supported by jurisdictional initiatives like the focus on green skills in the new EU Skills Agenda released in 2022. A similar example is the ASEAN Declaration on Promoting Green Jobs. In India, with the rollout of the NEP 2020 (National Education Policy) and recently announced LiFE (Lifestyle For Environment) Mission, there is significant potential to step up our sustainability quotient and skills. With the growing emphasis on 21st-century skills, sustainability and climate education are becoming critically relevant to shape tomorrow's changemakers.
While schools have taken up various initiatives to address this emerging need, the results aren't effective, thus far. There is no doubting the schools on their intent, but they lack the means and resources to make this learning more structured than sporadic. A report published by UNESCO, 'Getting Every School Climate-ready', mentioned that nearly 95 per cent of the teachers believed that it is important or very important to teach about the severity of climate change and its effects, but fewer than 40 per cent were confident in teaching it, and only about one-third felt able to explain well the effects of climate change on their region or locality. Such learning should have a 360-degree approach rather than delving into one or two aspects of sustainability, like waste management. It should also be executed like a planned programme interspersed throughout the academic cycle, and not as a one-time exercise. There is a clear need to equip students with appropriate resources that deliver a structured and systematic learning experience on the vast subject of sustainability.
It is important to understand that the learning process on sustainability, just like any other learning process, must be planned, phased and structured. To achieve this, sustainability learning needs to be integrated with core learning for middle and high-school students. To make this learning structured, planned and comprehensive, three broad approaches need to be taken:
1) Age-appropriate delivery: As per a globally acknowledged review, the practice of connecting with nature needs to be woven throughout our lives. The connection has been found to decline from childhood to an overall low in the mid-teens, followed by a steady rise that reaches a plateau lasting the rest of one's life. We need to appropriately curate the learning on sustainability for this age-group. It needs to be acknowledged that even within the teen group, we need to make it complementary to the core curriculum learning for their grade. This learning should gradually shape their outlook of the planet and help them make lifestyle choices and shape their career choices before they step into university learning.
2) Equipped teaching community: In India, with the ongoing NEP 2020 rollouts in each state, the LiFE Mission (2023-2027), and the growing Gen-Z awareness, we need to build capacities and capabilities within the teaching community to make them self-sufficient. There is a growing need to equip them with the right resources and the ecosystem to impart 21st-century skills to the young learners. Further, this support system should not be a one-time intervention. Rather, this needs to be supportive throughout the academic year with a well-thought plan.
3) Contextual to changing times: We need to be conscious of the fact that generational shifts are far quicker these days. In this context, it is challenging and equally imperative to keep up with the changing times, while ensuring that the learning is effective. This calls for approaches that are a well-balanced blended mix of classroom learning, experiential learning, project-based learning and digital learning. It is important to make sustainability lessons personal, accessible and relatable for the young demographic. While the subject of sustainability is universally relevant, each individual has his/her own trigger point, journey paths, milestones and tipping points. It is this level of specificity to the sustainability learning process that will cushion you from external factors.
It is time we fasten our seatbelts as the recent reports on climate change points towards a doomsday.
Views expressed are personal